February 18 – March 21, 2019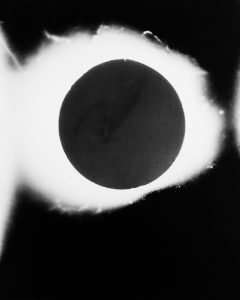 Shelter is a project visualizing time spent underground in Oklahoma storm cellars. These cool, dim spaces are both havens and tombs.  Mattern uses the cellar as a life -size camera with the air vent as the lens.  The result is an abstract arrangement of celestial circular forms mimicking these cellars that punctuate the landscape of the mid-west.

Andy Mattern utilizes unique methods of photography to create the images found in "Shelter." The storm cellars, so prevalent in the central United States, act as Mattern's "camera."   Mattern uses the air vent as the camera lens; pressing light sensitive paper up to the vent allowing the only available light to filter through creating a lone image.  What emerges is a rather unusual image, a black and white abstract orb.   "It is barely even an image," says Mattern, "yet the images capture the impression of the place, with the focus being on the interior."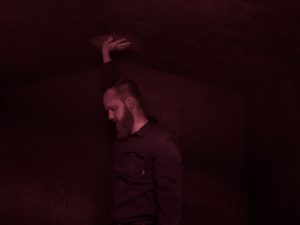 The name "Shelter" refers to the fact that this project took place inside of Oklahoma storm cellars, or storm shelters, where local people take refuge during tornadoes. In this exhibition, the photographs are intentionally scattered to mimic an aerial view of Tornado Alley in Oklahoma. This was a new experience for Mattern, one where he "felt like a tourist," as he had never been inside of a tornado shelter before this project.  Having to go door to door asking to be let into the cellars, Mattern soon found a "welcoming environment" in this unfamiliar location.  He notes that this new, albeit scary, location allowed him to feel connected to the community around him.  Perhaps this speaks to this universal understanding of shelter, and the consolation it can bring in the most dire of circumstances.
~ Maggie Nealon, '20
Gallery Exhibition Research Assistant
Andy Mattern is represented by Elizabeth Houston Gallery, New York