Junior Art Majors' Exhibition
April 5 – May 8, 2019
Boland Hall Gallery
Reception: April 5, 4-6pm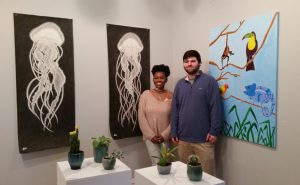 Caela Abadie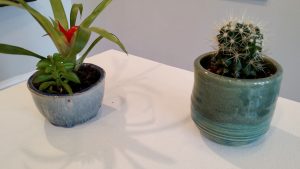 Andres Deschapelles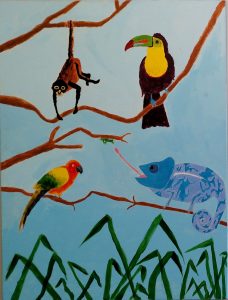 Andres Deschapelles is inspired by the geometric forms found in abstract art.  In this exhibit, he combines his passion for animals with vibrant colors and marked shapes.  The animals portrayed
are discernable but have a hint of abstraction.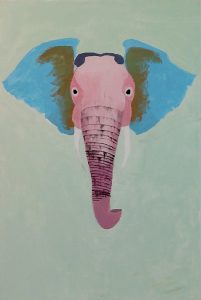 Deschapelles would like to show viewers the beautiful creatures that are in danger of losing their habitats because of human encroachment.  Habitat destruction is one of the leading causes of species endangerment.  "My dream is to start a reptile and wild animal sanctuary to save these magnificent creatures who are dying off at a tremendous speed due to human behavior," says Deschapelles.
Anissa Wilson
Anissa Wilson has been fascinated with the ocean and its plentiful life forms since childhood.  Her aim is to recreate the beauty that exists within it, not only for herself but for those unfamiliar with ocean life.  "Our oceans and beaches are less thought of and are getting neglected. Coral reefs are dying, our waters are polluted, and marine life is suffering in the place they call home," says Wilson.   Society must address pollution issues so that the allure of the sea remains intact.  "I want to continue to create ocean related drawings to remind people of the beauty that once flourished without threat from humanity," reflects Wilson.