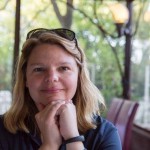 ENG 642: Style (Area II)
(CRN 42602)
Mondays – 6:30 – 9:15 p.m.
Dr. Melissa Goldthwaite
In this course, we will consider the history of style from a rhetorical perspective and then move to the work of 20th and 21st century writers to explore the use of style in contemporary writing, including your own. A discussion-based seminar with a workshop component, this course depends on a high level of participation. In addition to reading, you will write a series of short papers and conduct a semester-long project exploring style. (Area II)
ENG 676: Writing for Publication (Area III)
(CRN 42603)
Wednesdays – 6:30 – 9:15 p.m.
Staff
Successful freelance publishing begins with an awareness of what editors and their readers want. It demands knowledge of the manuscript market and familiarity with the requirements of specific publications: subject, length, organization, style. Unpublished writers can perfect their skills by analysis and imitation of authors who already write for the publications in which learners wish to appear. The course requires that assignments be composed—from the beginning—for specific publications and that completed work will be submitted for publication. Content can be fiction, nonfiction, or journalism and varies with the instructor. (Area III)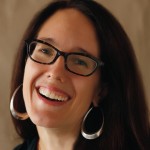 ENG 550: Practice of Writing (Core Class)
(CRN 42600)
Thursdays – 6:30 – 9:15 p.m.
Professor Tenaya Darlington
This course is designed as an Introduction to the Writing Studies Program, and it allows students to explore a variety of genres while they explore career options within the writing/publishing world. Students will literally "walk in the shoes" of different writers, playing the role of columnist, reporter, editor, poet, and fiction writer. At the end of the course, students will reflect on these different roles and begin brainstorming a possible thesis project in one area. (Core Course)
Questions? Email Director Tom Coyne at tcoyne@sju.edu or Heather Foster at hfoster@sju.edu.