Writing Studies offers evening courses in a flexible M.A. program to help students grow creatively and professionally as writers.
If you're looking for a broad range of courses in a nurturing community environment, you've come to the right place. While most programs require students to specialize in a genre, we believe in training writers in a broad range of skills and showing them how to use them in a variety of careers.
Our graduates are successful at finding jobs as staff writers at magazines, editors at literary and trade publications, social media experts in the PR world, columnists and content developers for websites, adjunct professors at area colleges, and grant writers at universities and nonprofit agencies. Recently, two of our graduates published new books -- including a cookbook and a collection of poetry.
Whether you're looking to write a book, grow your career as a technical or professional writer, study literature, build a portfolio for a PhD or MFA application, or add a layer of professional development to your current training, we're here to help you design a curriculum that will work for you. For more info, email director Tenaya Darlington (tdarling@sju.edu). Also, check out our annual literary magazine, The Avenue.
Evening Classes
Our courses meet one evening per week, from 6:30-9:10pm, online and in Merion Hall on the campus of Saint Joseph's University in Philadelphia.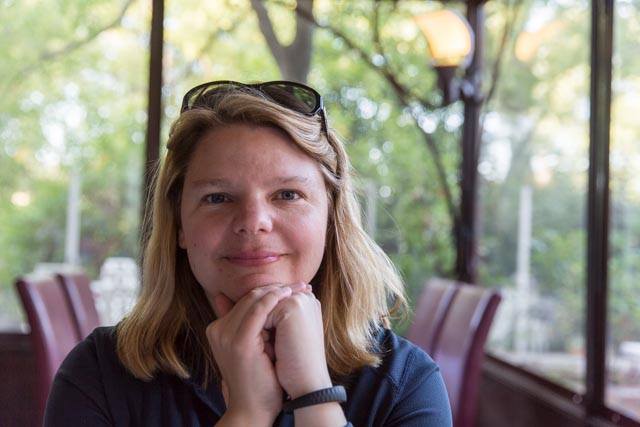 Expert Faculty Members
Our faculty is made up of working writers, who specialize in novels, children's books, poetry, screenplays, short stories, memoirs, theoretical works, anthologies, and much more. Their goal is to help you discover your strengths as a writer and to provide an engaging environment for you to do your best work.
Full Time Option
Students who are admitted to the program can take courses at a full load (three courses per semester) and expect to finish the MA in fifteen months (including thesis project work).
Part Time Option
All courses will be scheduled after 6:00 p.m. to accommodate part-time students who are employed during the day. Most courses will be offered in the fall, spring and summer.
We workshop. We spend a great deal of time in class and outside of class creating opportunities for people to talk with each other about story ideas, rough drafts, and longer projects. We believe that by sharing writing, we all grow as writers.
We write, draft, brainstorm and revise. Classes provide a supportive environment where you are encouraged to take risks with your writing and try out new techniques—formally and informally. 
We read as writers. From Plato to the present, Writing Studies students read a wide range of texts in order to think about the issues raised by writing in different worldly experiences past and present. In order to write well, we believe that writers must read widely (or wildly, depending on the person) and our courses support this. 
We encourage students to publish. We would like every graduate of our program to be a working writer—whether this is at a pharmaceutical company, for a presidential speech writing team, as a journalist or free-lancer, or in the classroom as a teacher of writing. We spend time in classes thinking about how traditional print publishing works, as well as exploring newer mediums for getting work out to interested readers.