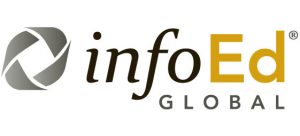 The Saint Joseph's University community has access to InfoEd's SPIN search database. SPIN is an online resource that helps faculty, students, and staff quickly find relevant programs available to fund all types of research. Tracking approximately 40,000 funding opportunities across thousands of governments, foundations, and commercial entities around the world, SPIN makes it easy to locate potential sources of funding. Powerful text searching tools coupled with filters to tailor searches, exposing opportunities that are really of interest. Let SPIN do the work by easily setting up daily or weekly alerts of new or modified opportunities.

Pivot-RP accelerates the research process by providing access to the most comprehensive global source of funding opportunities, facilitating collaborator discovery, and offering insights and short-cuts to help research organizations win a larger share of available funding. Pivot-RP unifies the Pivot® and Research Professional funding solutions, together serving hundreds of the world's leading research institutions.
Please visit the Getting Started with Pivot-RP on how to create your account, update your profile, a begin searching for new funding opportunities.