A collaboration between Saint Joseph's University, the U.S. Department of Health and Human Services, and the Philadelphia Department of Public Health, Get Healthy Philly.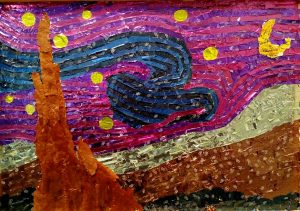 Through our partnership with the U.S. Department of Health and Human Services, the Art Department at St. Joseph's University, and Professor Ron Klein's Appropriated Art course, we are transforming these products – initially intended for harm and deadly addiction – into works of art. Professor Klein's students learn to manipulate everyday objects, using multiples and the technique of repetition to create something entirely new from something ordinary. In the past, they have worked with discarded books, q-tips, objects found in abundance at the dollar store, and now they are experimenting with tobacco products. They re-imagined these products, weaving them together in a visually compelling way, and created a series of wall-hangings that will draw in onlookers and surprise them as they come closer.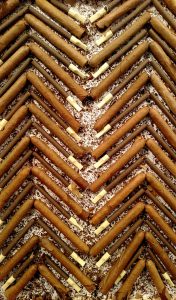 Art has the capacity to transform how we look at the world, how we interpret our environment, how we connect with others, and can be a powerful platform for spreading social justice messages. These pieces will provide a unique opportunity to address this life and death issue in our city, and an invaluable experience to join together the arts and public health.