The Barbelin Society recognizes leadership donors who have made annual gifts between $2,500 and $9,999 in support of any area of Saint Joseph's University. Young Alumni qualify at a special rate of $100 per each year since graduation for their first five years and can see below for more information. Golden Hawks are recognized at a $1,000 giving level. Barbelin members enable the University to strengthen students' academic experience, act on innovative ideas and distinguish itself among academic institutions worldwide.
Gifts from Barbelin members are put to use immediately, enabling SJU to quickly respond to an evolving need or to pursue a new initiative. Barbelin members support all areas of the University including academic programs, student life initiatives and other vital areas of need. Gifts that are not directed to a specific area support the Saint Joseph's Fund for Financial Aid, which provides financial aid to our most deserving students.
Barbelin members enjoy:
Special invitation to SJU's scholarship event where donors meet scholarship students
Invitations to Barbelin events, exclusive campus events, and regional and affinity-specific gatherings
Special communications from the University
Recognition at University events and in publications
For questions about the Barbelin Society, please contact Tom Fithian '98, '07 (MBA) at tfithian@sju.edu or 610-660-1219.
Young Alumni Giving Levels
---
The Barbelin Society is named for Felix J. Barbelin, S.J., the founder and first and fourth president of Saint Joseph's.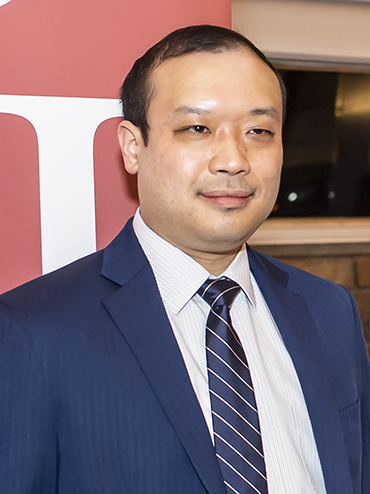 "By supporting Saint Joseph's University and being a member of the Barbelin Society, it provides me the valuable opportunity to give back to the community and help make a difference in students' lives."
- David Lam '05, M.S. '07


Barbelin Society Member