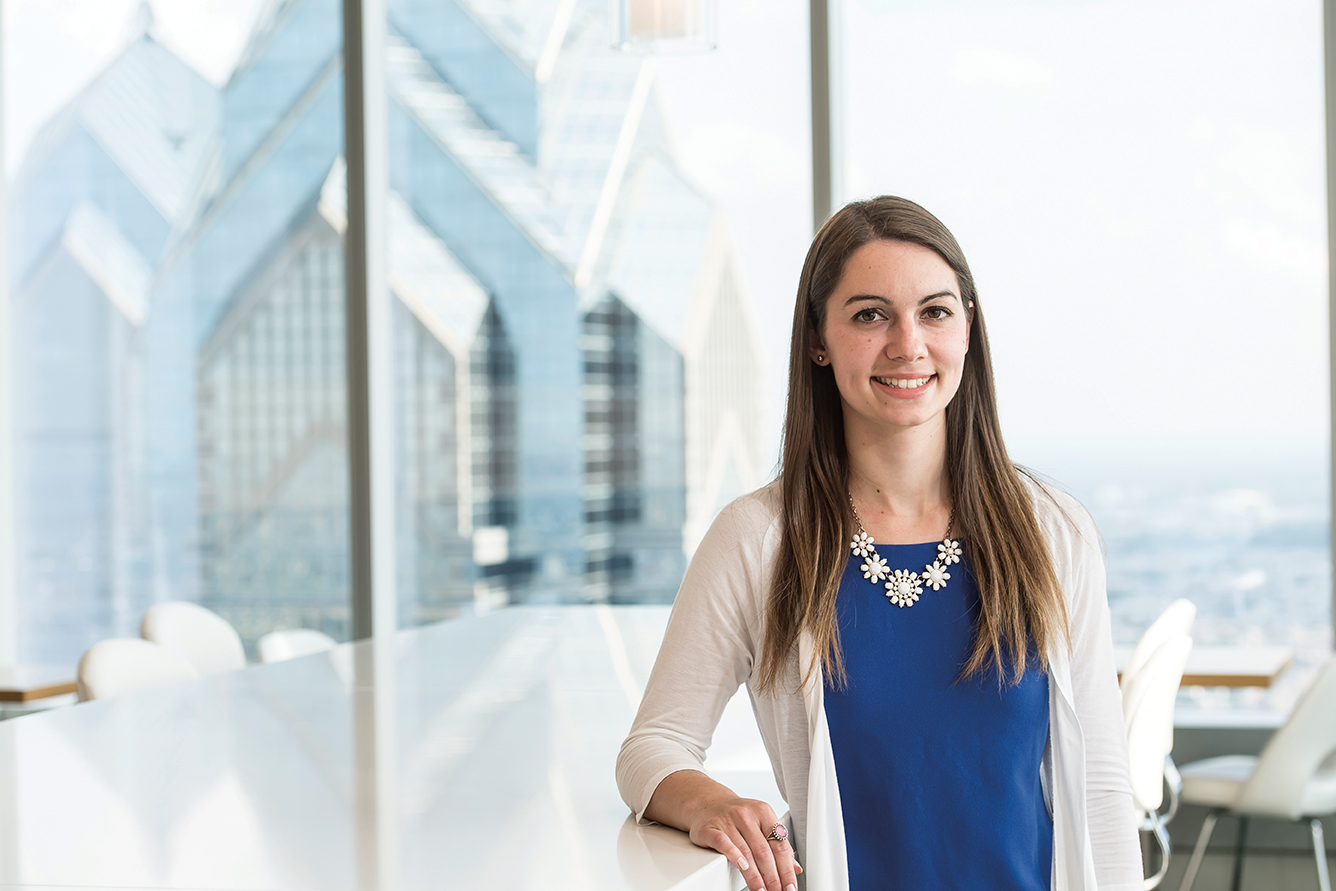 "It gave me a taste of the corporate world while I was still in college"
- Rebecca '17
"As soon as I started to co-op, I saw the value. SJU does everything right – providing opportunities to network and building that network with alumni and businesses and providing support while you are in the co-op program,"
- Sean '17
Graduate in

4

years,


with

1

full year
of

full-time work

experience!
The Cooperative Education Program at Saint Joseph's University adds valuable work experience to a student's collegiate resume. Through hands-on experience, Hawks from all majors find ways to apply their studies in a professional setting before they graduate.
The co-op program at SJU unites the classroom and the workplace by giving students two full-time, paid work opportunities, creating one full year of job experience while they are still in college. By participating in co-op, students are exposed to job opportunities that are educationally enriching and professionally meaningful.