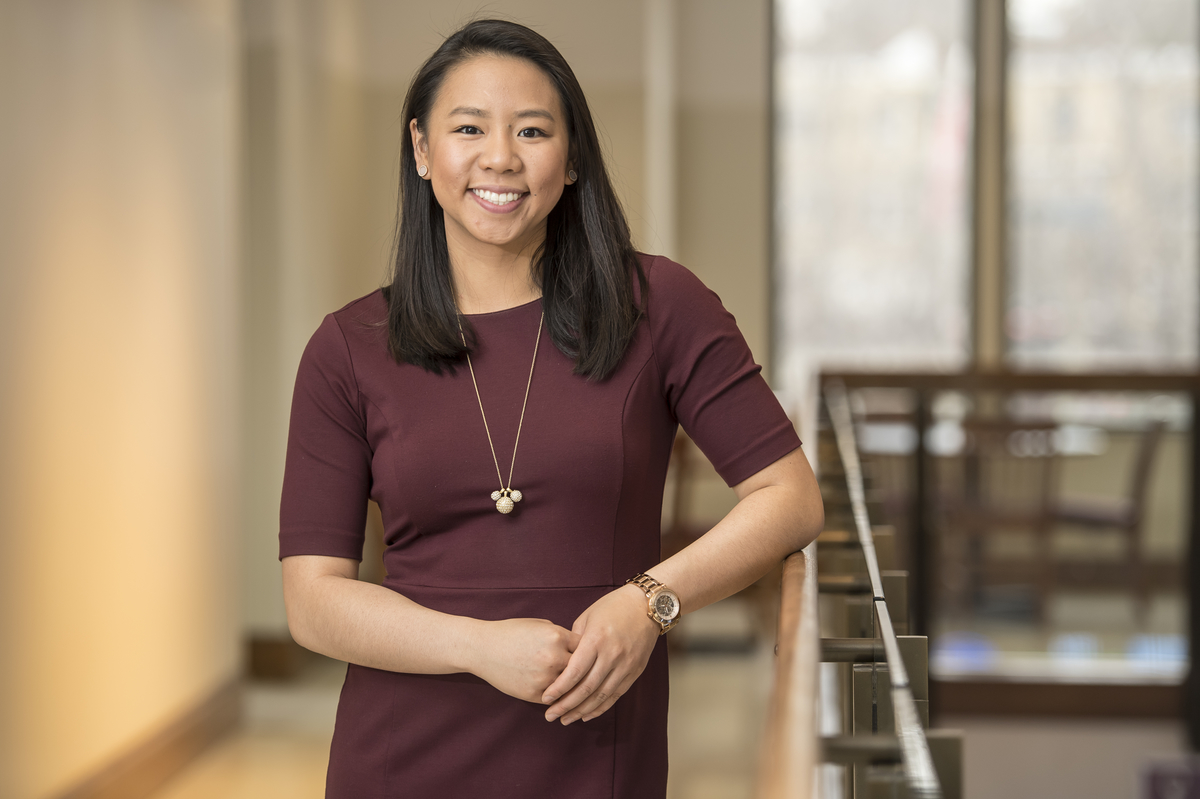 Major(s):
Risk Management and Insurance, Finance
Company:
Validus, International Insurance Company, New York, New York
When a class presentation leads to job offer
Morgan Bui, a finance and risk management & insurance double major was offered a job at Validus after executives witnessed a presentation she gave during her Property and Casualty course, taught by Michael Angelina, executive director of the risk management & insurance program. Validus selected Morgan and eight other students from the class to fly to Bermuda last fall to present their research to the executive board. Bui was then invited to London during spring break for the VEMG 2017 Conference, an annual two-day event attended by the highest ranking Validus employees. The company executives were so impressed with the senior's presentations that they offered her a position in March.
An exciting and international start to a promising career
In her first one and a half to two years as an underwriter trainee, Morgan is developing various types of insurance policies including cyber, energy, terrorism and political unrest. She will have the opportunity to rotate throughout the global company's numerous international locations such as London, England; Pembroke, Bermuda; Sydney, Australia; and Dubai, United Arab Emirates. 
Involvements and accolades at SJU
Morgan received the 2015 St. Andrew's Society of Philadelphia Scholarship to study abroad at the University of Edinburgh in Scotland during her junior year. She was a member of the winning team at the 2017 Spencer RIMS Risk Management Challenge, and was involved with many activities on campus, often holding leadership position. She also received the Dean's Scholarship, a prestigious four-year full-tuition scholarship.
How did your SJU education prepare you for your career goals?
"My job offer was a culmination of the past four years at St. Joe's where I've built so many relationships that have really fostered my growth as a student, as a friend, as an aspiring professional. I wouldn't have received it without the support of the people around me."