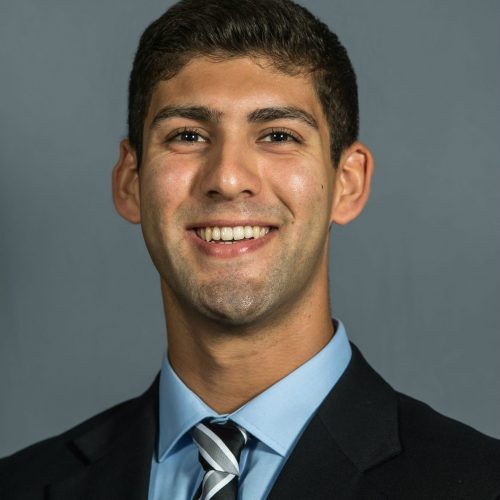 Briefly describe your role and your day-to-day schedule.
"I work in marketing analytics. I'm responsible for collecting and analyzing company data, conducting interviews, and giving presentations to support our marketing and sales teams. This can take the form of creating internal communications and reports that are geared towards accelerating opportunities and converting them into sales. SAP offers a flexible work schedule, so each day varies depending on what needs to be done. With that being said, I regularly use company software to track new opportunities, and publish recent achievements we've made. Other constants include weekly, bi-weekly, and monthly meetings with my manager and department to discuss our progress on current assignments, and our vision for future goals, which helps ensure we're all on the same page."
How did you land this role?
"The combination of a high GPA and my involvement in the Cooperative Education Program set me up for success. The co-op program provides numerous opportunities and connections and then students work hard to make the most of them. For this particular co-op, my employer had access to my resume through the co-op office, and contacted me expressing interest. I set up time for an interview, researched the company, prepared my questions, and went in feeling confident. During my interview, I realized how much I wanted this job, and I let my enthusiasm show. I think genuinely showing interest helped me land the job by letting my interviewer know that I was serious about this opportunity. Within a week I found out I got the job."
What skills do you use on a daily basis in this role?
"Communication is key. I cannot stress this enough. The company culture has a strong focus on networking, which helps you make connections you can use down the road. Time management is also critical. As I mentioned, SAP provides a flexible work schedule that allows employees to manage their time in a way that works best for them. However, this also means it's up to me to effectively manage my time and make sure I get all my work done. In short, communication and time management are two of the most important skills I use on a daily basis."
How did your SJU education prepare you for this opportunity?
"My education at Saint Joe's prepared me well for this opportunity. My time on Hawk Hill has helped me strengthen my time management skills. As a co-op student, I've completed a full load of courses in only 8 weeks. This required the ability to prioritize tasks and meet deadlines -- all in an accelerated time frame. I've also expanded my communication skills. At Saint Joe's, I've been exposed to new situations where effective communication has been crucial, such as living with roommates, participating in clubs/activities, and interacting with professors."
What is some advice you would give to students who are searching for internships and jobs?
"Do something you enjoy. Don't do something just because it 'looks good on a resume.' If you don't enjoy what you're doing, you won't be able to use it in a meaningful way. Like playing sports? Use that to show your ability to be a team player. Enjoy playing music? Use that to highlight your creativity. Work doesn't have to be boring. My biggest piece of advice is to search for a job that interests you, and good things will follow."