P 
H I L A D E L P H I A   
L 
O G I C   
W 
E E K   
2 0 1 9
June 3-7, 2019


Philadelphia, PA (USA)
NEW: Picture Gallery
---
For directions to any of these locations, click the pictures!
Philadelphia Logic Week 2019 brings together several major events dedicated to the research on logic, knowledge representation, reasoning, transformations and provenance: the 15th International Conference on Logic Programming and Nonmonotonic Reasoning (LPNMR19), the Datalog 2.0 Workshop, the 8th International Workshop on Bidirectional Transformations (Bx 2019), and the 11th International Workshop on Theory and Practice of Provenance (TAPP 2019). Find more by clicking on each conference's link.
---
Philadelphia, or the "City of Brotherly Love," is the sixth-largest city in the United States and once served as the nation's capital. Philadelphia serves as a historical, and cultural hub that has been striving for excellence since 1776. The city's rich history of knowledge and academic prowess has never diminished as it continues to promote and foster higher education. Philadelphia Logic Week is a testament to Philadelphia's commitment to educational advancement, as the event will be held at, and is sponsored by, one of the city's top colleges: Saint Joseph's University.
Located on the East Coast of the U.S., between New York City and Washington D.C., Philadelphia is easily reachable by air, train, and car. Saint Joseph's campus is located at the outskirts of the city, in an area that features historic homes, green areas, and a quick connection to Philadelphia's Center City and Old City. Visitors can explore various attractions in and around Philadelphia, such as the Philadelphia Museum of Art, Independence Hall, the Franklin Institute, the Barnes Foundation, the Reading Terminal Market, the Magic Gardens, the Spruce Street Harbor Park, the Kimmel Center, and much more. And don't forget to try a cheesesteak while you're visiting!
WE HOPE TO SEE YOU THERE!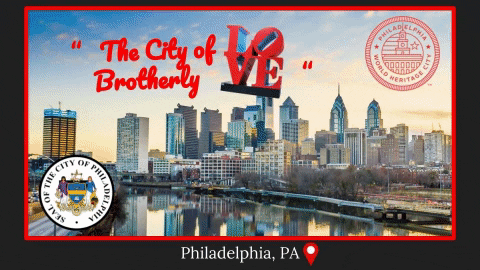 PLW 2019 SPONSORS