Spark is a new overnight retreat designed for first-year students by Iñigo First Year Experience and Campus Ministry. The highlights of the overnight are meeting new people, building friendships, hearing personal stories of the college experience from upperclassmen and learning about what it means to be a hawk!
Dates: Friday September 27th - 28th or Saturday September 28th - 29th
Time: The retreat is 24 hours (5pm to 5pm)
Location: TBD. Transportation is provided.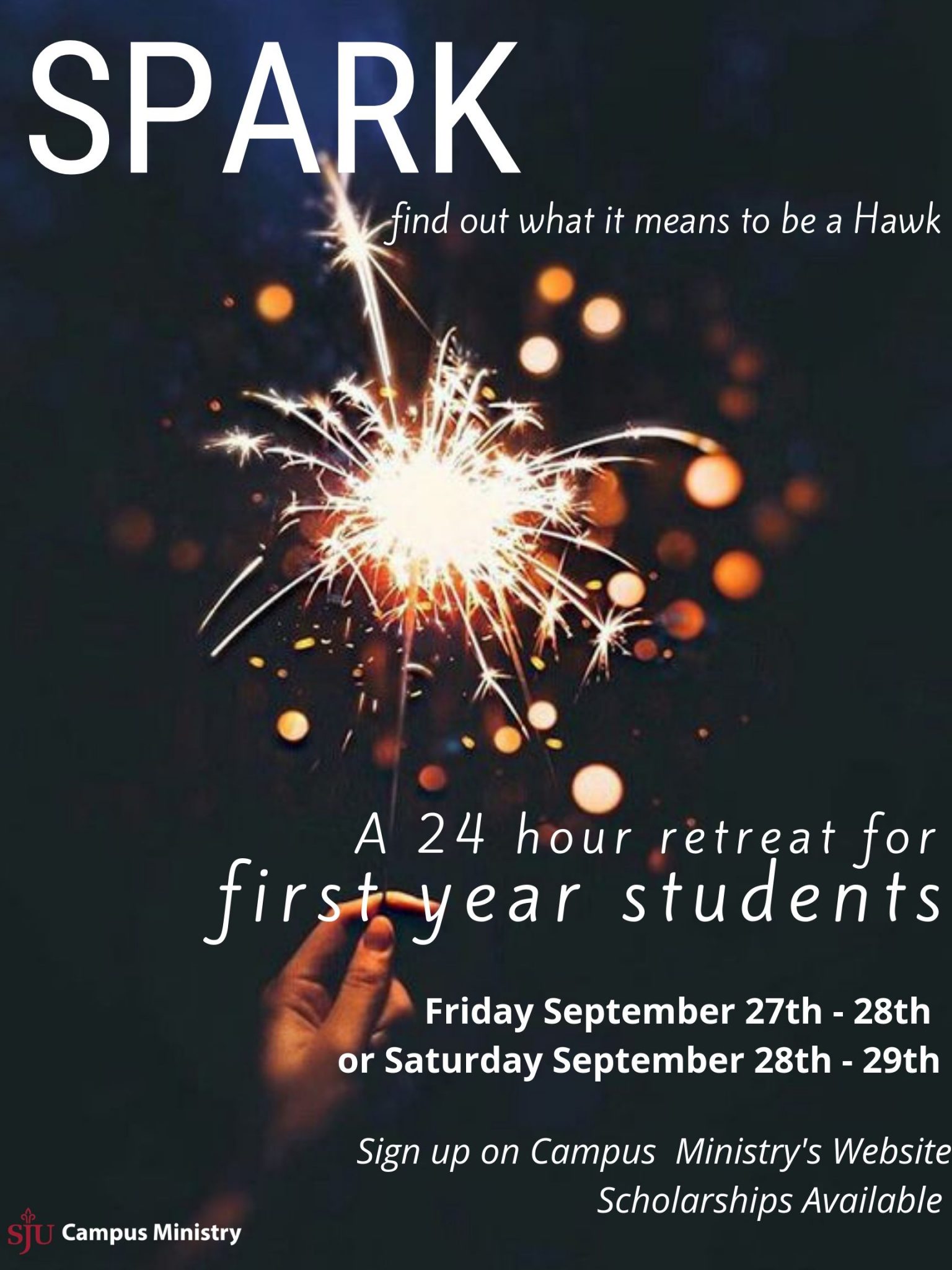 For any questions, email retreats@sju.edu. Space is limited.