Volume 2 Issue 1
Fall 2013
The mission of the Pedro Arrupe Center is to assure that students are equipped to engage in careful, sustained, and critical reflection on ethical issues and are prepared to use that reflection in their business decision-making.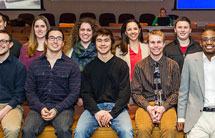 Inspired Students Launch a Net Impact Undergraduate Chapter
Can a Business Organization Be a Criminal?
LEO Students Consult with Companies to Deliver B Impact Assessments
Exploring Ethics in the Insurance Industry: A Symposium
Marketing Ethics: a Paradox or a Path to Consider?
Does Teaching Business Ethics Actually Make Business People More Ethical?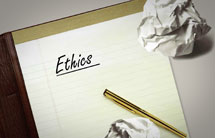 Annual Student Ethics Essay Competition Yields Impressive Results