8th Annual Teaching and Learning Forum at SJU
The 8th Annual Teaching and Learning Forum will be held on Tuesday, May 21, 2019 from 8:00 AM to 12:45 PM in Mandeville Hall.
The Forum is designed to foster excellence in pedagogy and support a vibrant teaching and learning community on campus.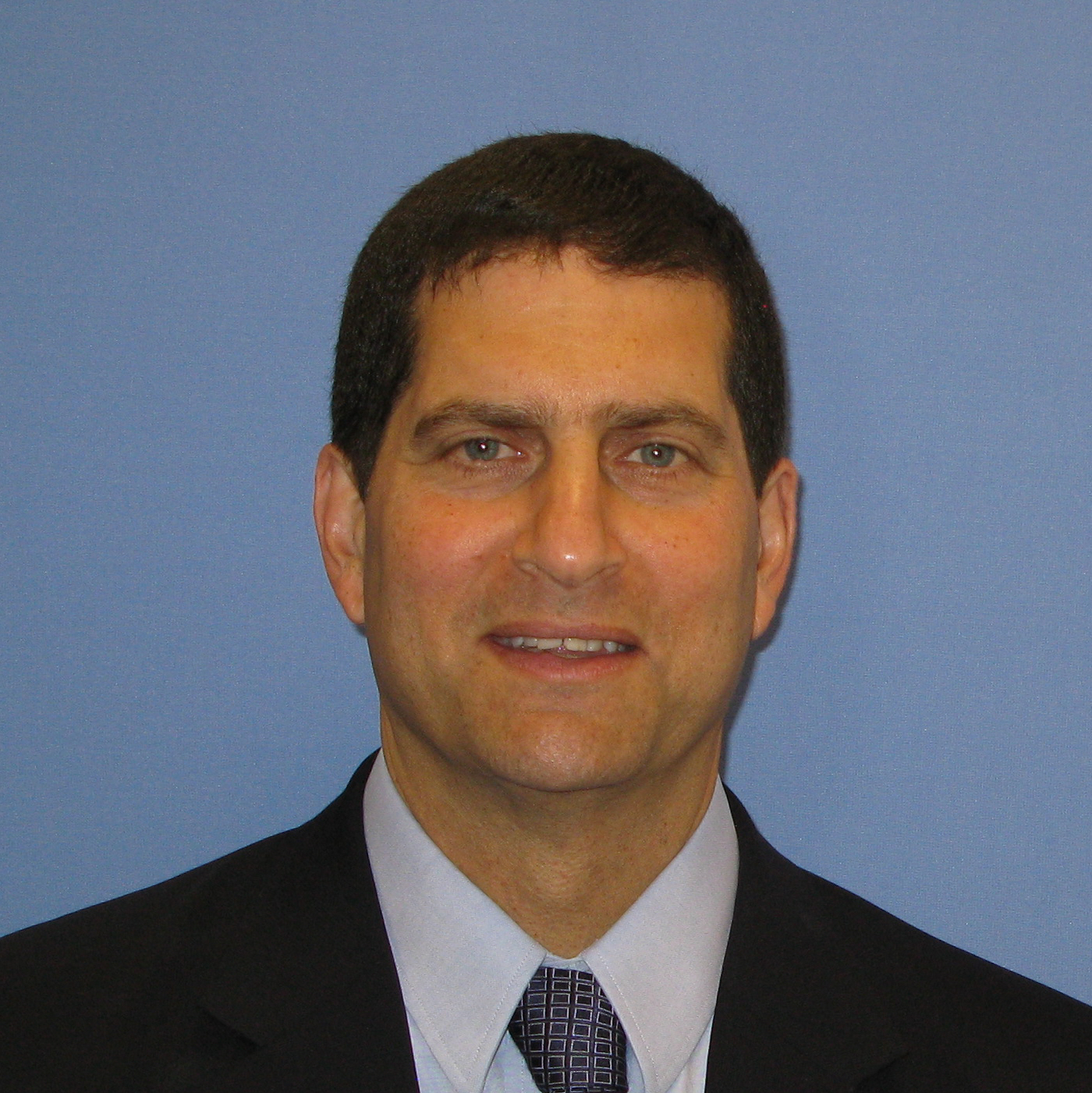 Joseph A. DeFeo
Executive Director,
Ignatian Colleagues Program
Association of Jesuit Colleges
and Universities
Keynote:
Dr. Joseph DeFeo - Reflecting on How and Why We Teach: Ignatian Pedagogy, and What's Love Got to Do with Great Teaching and Learning?
9:00am - 10:15am - Mandeville 128 - Wolfington Teletorium
As a community of faculty, we are often aware of the research and scholarly activities, courses taught, and even the familial lives and interests of our colleagues. But, how often have we shared with one another why we teach, and when and why a particular discipline resonated strongly with a significant and core part of our identity? In other words, when did we fall in love with our subject matter and decide to share this passion with others? This session will provide space for faculty members to reflect on and share why they teach and how they can sustain their passion for teaching over the course of their career. It will also provide an overview of the Ignatian Pedagogical Paradigm as a mission-centered and student-centered way to teach, while helping us to "fall in love" all over again with our subject.
Session 1:
Wireless Presentation Solutions
Presented by: Drs. Janee Burkhalter (Marketing), Rishtee Batra (Marketing) and Sean Coary (Food Marketing)
Session 1 – 10:30am – 11:30am – Mandeville 111
During the session, the presenters will share how they use Solstice and other wireless presentation solutions to deliver more collaborative lectures and engage students through active learning.
Best Practices in Teaching and Learning:  Strategies for Student Engagement
Presented by: Dr. Usha Rao (Office of Teaching and Learning, Chemistry) 
Session 1 – 10:30am – 11:30am – Mandeville 107
What strategies will you use to teach effectively? What kind of learning environment would you like to create in your class? We will discuss strategies that promote student engagement and interaction, and help to build stronger relationships between faculty members and students. Please bring your questions and stories!
Actualizing Inclusion from Syllabi to Course Content, A Working Workshop: Finding New Strategies to Challenge Heteronormative Narratives
Presented by Dr. Stacy Olitsky (Teacher Education) and Dr. Brian Yates (History)
Session 1 – 10:30am – 11:30am – Mandeville 103
We will present short examples drawn from GEP requirement courses, and display how to include discussions on sexuality in our syllabi and classrooms that not only challenge heteronormative narratives but also help to accomplish discipline-specific learning outcome goals. A significant part of this workshop will be interactive and we will attempt to address the participants' concerns and challenges in their respective disciplines. Participants are welcome to bring an issue that they would like to discuss and/or a syllabus they would like to develop to improve inclusivity and climate of our classrooms. We view this workshop, and our participation in it, as part of efforts to develop professional learning communities focused on improving campus climate through ongoing reflection, change and practice.
Experiencing "We Are Seahorses": A Classroom Thought Experiment in Perspective Taking and Perspective Getting
Presented by: Dr. Ken Weidner (Management)
Session 1 – 10:30am – 11:30am – Mandeville 207
Experience "We Are Seahorses" – a classroom exercise intended to cultivate empathy through a perspective-taking thought experiment focused on gender. "Seahorses" has been used for over a dozen years with students in a first-year seminar, in upper-division courses, and in professional and executive graduate business programs. Through student in-class debriefings, end-of-course feedback, and former students' longer term recollections, participants reported greater empathy for people of a different gender, and an increased capacity to take the perspective of others, and a greater appreciation of the cumulative impact of the social construction of gender in society. Our interactive discussion will include the construction of experiential thought experiments and their value in the classroom.
Incorporating Catholic Social Teaching as a Lens for Faith-Justice Classes 
Presented by: Dr. James O'Sullivan (Theology and Religious Studies)
Session 1 – 10:30am – 11:30am – Mandeville 209
From Dorothy Day to Gustavo Gutierrez to Fr. Dean Brackley we have examples of how Catholics have used the tenets of their faith to radically imagine more just societies. While integration of Catholic Social Teaching (CST) is not a required component for Faith-Justice Studies courses, some faculty have expressed the desire to learn more about how to do so. This session will offer a basic foundation in CST and provide strategies as to how to integrate it into a course.
Using Canvas to Flip Assessment 
Presented by: Dr. Tyler Gaspich (Mathematics)
Session 1 – 10:30am – 11:30am – Mandeville 210
This presentation breaks down how one faculty member effectively used Canvas to flip assessment. Using a combination of mastery-based learning and video recording, this presentation will detail how recording the explanation of concepts can: break the traditional (and potentially antiquated) molds of assessment, highlight necessary twenty-first century skills of effective communication, and provide a completely new and personalized learning opportunity. Participants of this presentation will leave with the knowledge needed to implement this method of assessment in their classrooms, including some of the trials and tribulations one may face along the way.
---
Session 2:
Inclusive Pedagogy Self-Evaluation
Presented by: Dr. Aubrey Wang (Educational Leadership) and Dr. Janee Burkhalter (Marketing)
Session 2 – 11:45am – 12:45pm – Mandeville 111
Members of the 2018-2019 OTL-sponsored Multicultural Faculty Learning Community will discuss inclusive pedagogical practices and introduce a related self-evaluation tool they co-developed.
Access from Day One: Reducing Cost of Course Materials 
Presented by: Jenifer Baldwin (Drexel Library) and Dr. Usha Rao (Office of Teaching and Learning, Chemistry)
Session 2 – 11:45am – 12:45pm – Mandeville 107
This session will explore the challenges many students face in affording and obtaining textbooks and other course materials. This presentation will recommend some quick and easy steps instructors can take to ensure students have access to the materials they need on the first day of class. Through discussion we will explore and share ideas and approaches for reducing financial burden to our students.
To Quiz or Not to Quiz: What was the question? 
Presented by: Dr. Peter Norberg (Academic Affairs and English) 
Session 2 – 11:45am – 12:45pm – Mandeville 103
Although the "pop quiz may conjure up bad memories from high school, recent developments in cognitive science have shown that techniques or "memory retrieval practice" significantly increase student learning. This session will provide an overview of how the right combination of quizzing, self-testing, peer review and reflection can both improve student learning outcomes and increase students' ability to apply acquired knowledge to new problems.
Sink or Swim: Why You Need Starfish In Your Life
Presented by: Dr. Dan McDevitt (Student Success), Dr. Kim Allen-Stuck (Student Success), Jill Cleary (OIT), Dick Wisenbaker (OIT)
Session 2 – 11:45am – 12:45pm – Mandeville 204
Join this session to find out just how easy it is to improve your own job efficiency through the use of the Starfish system. As an attendee, you will learn first-hand how to set up office hours, schedule appointments, track classroom attendance, and raise alerts on students of concern. You'll also have the opportunity to hear about the impact this system has had on efforts to support current students, as well as catch a sneak peak of several new features that will be unveiled in the coming months to the University community.
"What Do You Geek Out About – And Why?": A Multimedia Alternative to the Dreaded First-Class Icebreaker
Presented by: Dr. Ken Weidner (Management), Chontel Delaney (OIT) and Karen Pinto (OIT)
Session 2 – 11:45am – 12:45pm – Mandeville 207
Are you looking to get to know your students in a quick and engaging way? Are you looking to build a sense of community within your class? Are you looking to develop your students' multimedia skills? In this session, you will explore how a creative, low-stakes activity accomplished multiple objectives at the beginning of the semester. The student assignment was to create a one-minute video about their favorite subject. Having students talk and show what they care about opens them up to each other, helps find classmates with common interests, and allows discovery of otherwise unknown – or unusual – passions. Not just for fun, these short presentations helped establish a foundation of video editing and production skills. Subsequently, students use these new skills to create two semester-long research-based video productions. Come learn what we (and our students) did, what we (and they) learned, and see their work.
Teaching Hot Topics 
Presented by Dr. Clare Conry-Murray (Psychology) 
Session 2 – 11:45am – 12:45pm – Mandeville 209
A discussion of the issues related to teaching controversial topics. Please bring your questions!
Best Practices for Service-Learning and Social Justice: Teaching Systems of Inequality 
Presented by: Dr. Ann Green (English) and Ann Marie Jursca Keffer (Faith-Justice Institute)
Session 2 – 11:45am – 12:45pm – Mandeville 210
In this workshop, we will present an overview of the service-learning criteria and multiple course designs for engaging students in the study of systemic inequality and critical reflection. We will present a case study from an upper level English course that is also writing intensive and that draws students from both colleges.