Checking Your Registration Status
You may review your registration status in The Nest to confirm your ability to register:
Go to the Classes & Registration page
Scroll down to Registration Tolls
Select Check Your Status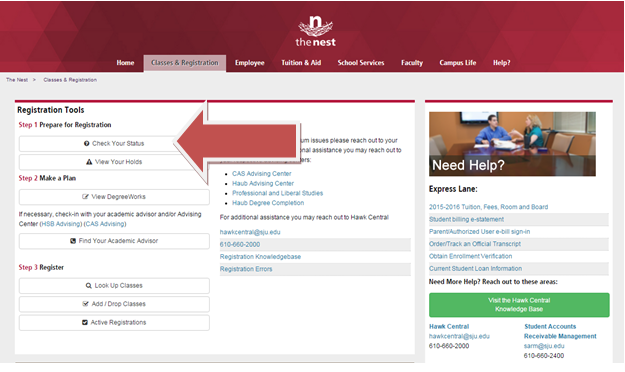 Select the term for which you are going to register.
You will be able to confirm the time that you have been assigned to begin registration, your hold status, your academic standing, and your student status.
Any holds that prevent registration will be indicated by an exclamation point.
Click on View Holds to see additional information about the hold so that you can resolve it prior to registration.
---
Do I Have a Hold on my Account?
To view if you have a hold on your account, login to The Nest:
Go to the Classes & Registration page
Click on the link to "View Your Holds" under Registration Tools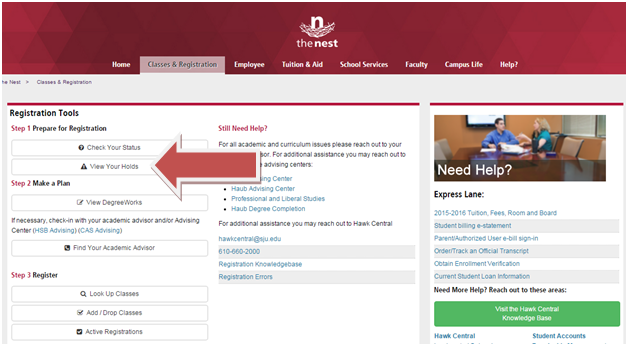 ---
Registration PIN
All Undergraduate Day students must see your faculty advisor to obtain your registration PIN unless you are a HSB Junior or Senior (not including all Management majors). Please note that PINs are unique for each semester. All other students including Doctoral, Graduate, Haub Degree Completion, and Professional and Liberal Studies students are not issued a PIN.