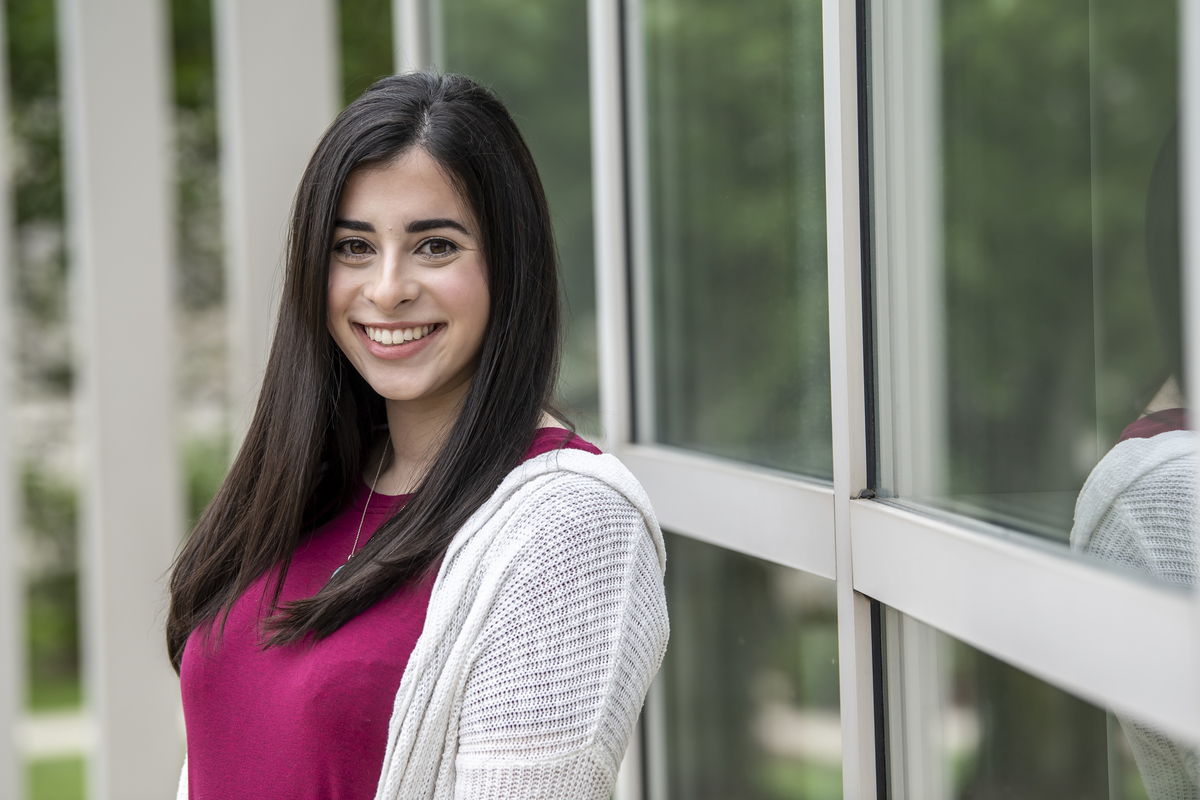 Major(s):
Interdisciplinary Health Services
Outcome Opportunity:
Graduate/Professional School
Grad Program:
M.S. in Biomedical Sciences
School:
Philadelphia College of Osteopathic Medicine
"I hope to inspire others through education and patient care."
Egan will attend the Philadelphia College of Osteopathic Medicine for a master's in biomedical sciences, and will apply to medical school or a physician assistant program after earning the degree.
By all accounts, Tera and her twin sister Marisa '18 come by their disposition to health care, resesarch and medicine, honestly.
Their mother, Anne Egan, D.O., is an associate professor of family medicine at PCOM, and their father, John Egan, D.O., is a clinical assistant professor of radiology at the University of Pennsylvania. Both parents are osteopathic physicians, which means in addition to using conventional medicine, they can treat patients by manual manipulation of the musculoskeletal system.
Experiential Opportunities
Watching her mother in action, Tera, in particular, has been fascinated by the holistic approach to health care that osteopaths employ, which she says enables the body to self-correct. An internship in a pediatric osteopath's office and another shadowing an osteopathic attending physician at PCOM helped to solidify her interest.