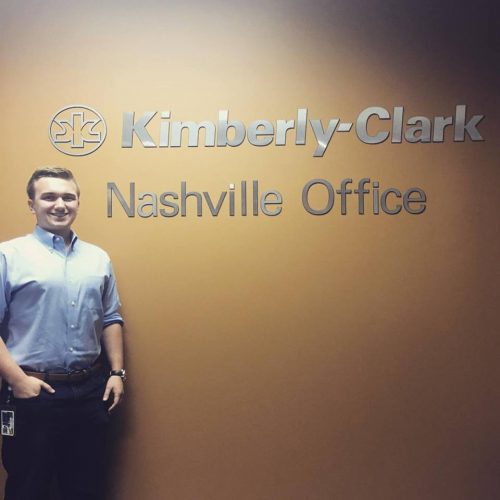 Majors:
International Business, Leadership, Ethics and Organizational Sustainability
Position:
Customer Development Intern
Company/Organization:
Kimberly-Clark Corporation
Briefly describe your internship.
"As a Customer Development Intern at Kimberly-Clark Corporation, I am given a project that benefits the work being done in the office. It was my responsibility to build a business strategy to present to senior leadership that would drive topline sales."
How did you land your internship?
"My process to land this internship included: Attending the Fall 2016 Career Development Center Career Fair; I then applied both through Kimberly-Clark Corporation and through SJUcareers (the Career Development Center job search site); I had my interview on campus at the Career Development Center."
What skills did you use in this role on a daily basis?
"I used a variety of skills on a daily basis, including: data analysis, developing strategies, critical thinking and problem solving, time management and meeting management, and public speaking."
How did your SJU education prepare you for this opportunity?
"My time at Kimberly-Clark as a Customer Development Intern was one of the most rewarding experiences I have ever had. I admire K-C for their dedication to sustainability, integrity, and their values all while striving to be the best company they can be. During my time working in the Nashville office, I presented two projects to senior leadership to explain the strategies I had developed to drive topline growth. I am happy to announce that I have accepted a full-time position to return to K-C after graduation as a Customer Development Associate."
What is some advice you would offer to SJU students who are searching for internships or jobs?
"Take advantage of the Career Development Center and their resources. Positions will not be handed to you, so you need to work hard and be proactive. Don't be afraid to apply to many different positions and participate in many interviews. This will improve your interviewing skills and make you a better candidate."