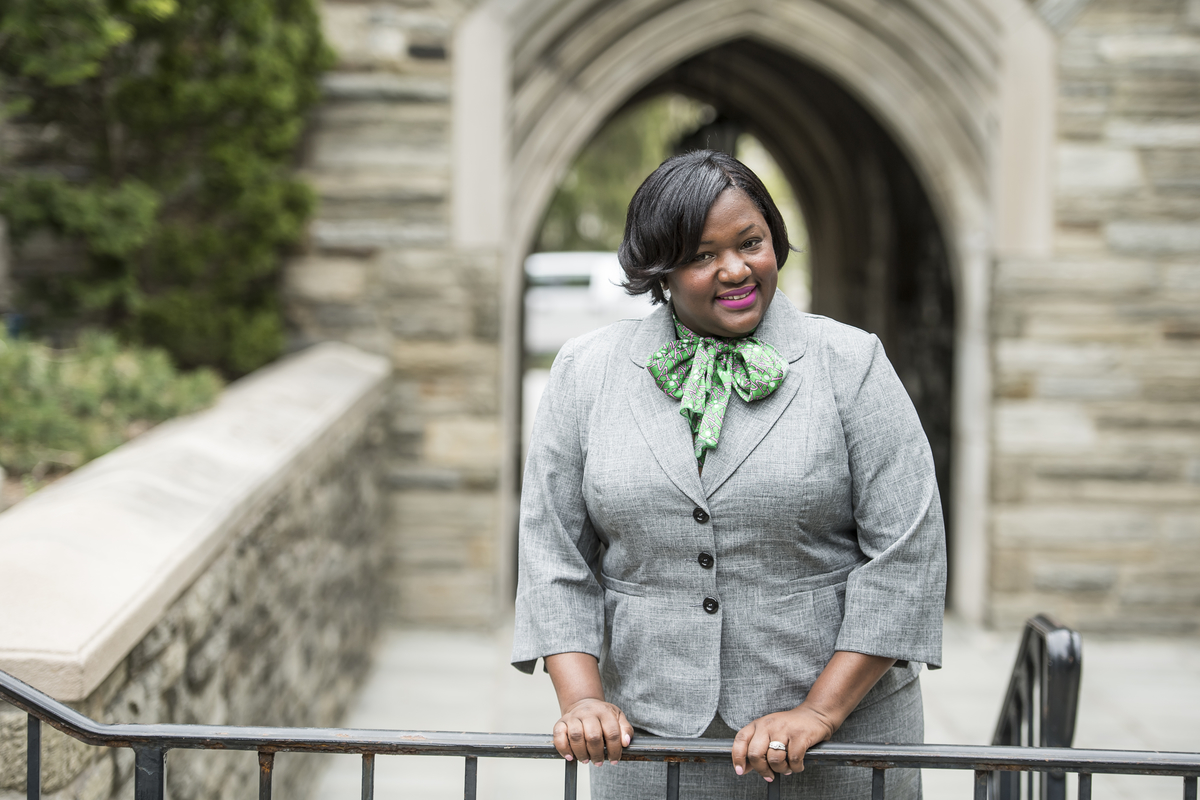 Nyshawana Francis-Thompson '17 (Ed.D.)
Grad Degree:
Interdisciplinary Doctor of Education Leadership
Position:
Director of Special Education
Company:
School District of Philadelphia
Balancing a growing family and graduate research
In the midst of her studies at SJU, Nyshawana Francis-Thompson married, had a baby, and researched her dissertation in Bermuda, her husband's homeland, after talking to educators in the island's public school system.
"My research looks at an educational reform effort in Bermuda's educational system, MTSS, which is a systematic process of providing academic and behavioral supports to the students in their schools," says Nyshawana. "I uncovered the contextual issues faced by smaller, under-resourced countries as they try to put in place large-scale educational reform efforts."
After completing her dissertation, Francis-Thompson offered her assistance and a consultant to the country's Commissioner of Education.
Advancing her career and making a difference
Beyond Bermuda, her desire to make a difference in Philadelphia was realized when she accepted a new job as Director of Special Education for a network of neighborhood schools located in the School District of Philadelphia.
Responsible for leading fifteen schools with 1,681 special education students across all disability categories, Nyshawana also represents the School District in legal proceedings and advocates for improved models for students with disabilities.
How did your SJU education prepare you to achieve your career goals?
"I truly believe in the magis, and I seek opportunities to face some of the most challenging issues from this perspective. The Jesuit principles that I learned and internalized at SJU give me an outlook on the barriers faced in urban public education as opportunities for me to be transformative and make a difference."