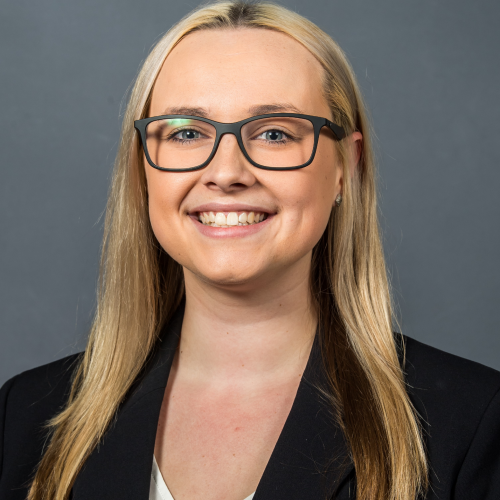 Position:
Commercial Banking Associate for Loan Syndications
Briefly describe your position.
"I was fortunate enough to be offered a job at People's United Bank as a Commercial Banking Associate in Loan Syndications. I will be working in King of Prussia on their Management Trainee Program learning more about different parts of the bank as well as working alongside my team members in assisting in Loan Syndications for other companies."
How did you get connected to your current opportunity?
"Through the wonderful help of the Finance Department at Saint Joseph's University, I was connected with People's United Bank to attend an interview for this amazing opportunity. The Finance department has not only prepared me academically for this position, but also has taught me leadership skills that I will carry throughout my career."
How did your SJU education impact your professional goals?
"My SJU education prepared me immensely for this position. Throughout my courses here at Saint Joseph's University, I learned both my strengths and weaknesses while being pushed to my best abilities. I had a number of professors who were always willing to help and assist me in my success. I believe that my education here is unlike any other. There was a sense of community and togetherness which my professors created within the classroom. I have been tested with a number of difficult classes, but with my dedication and hard work, I achieved the success I was striving for."
Did you participate in any experiential learning activities while at SJU?
"Throughout my 4 years at Saint Joseph's University, I spent a significant amount of my time getting involved in the community. I spent 3 years playing on the SJU Women's Rugby Team which was a great experience teaching me the importance of teamwork and dedication. I have also been a part of the Finance Department as a Work Study and a Student Worker participating in the Investment Scholars Program. This program has given me the opportunity to travel to local middle and high schools and run a semester long Stock Market Competition."