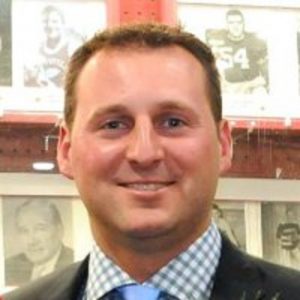 Grad Degree:
Pharmaceutical & Healthcare Marketing MBA
Position:
Regional Manager ME-VT-NH
Briefly describe your role.
"As a member of sales management for Trauma, CMF, and Mitek for northern New England, I am responsible for working with local Orthopedic and Podiatric Surgeons to provide primary technical and clinical advice in operating room setting to help achieve sales objectives. I assist customers 24/7/365 with their respective patient needs as well as identify new prospective customers and develop appropriate customer relationships to advance business objectives. I also work closely with hospital administration on contracts, reducing their costs and improving their workflow. I look for areas to reduce my "cost to serve" yet increase sales in a highly competitive field."
How did you land your current opportunity?
"It is because of SJU's industry-focused MBA program that I was able to obtain a promotion within JnJ (DePuy Synthes) from my old role to Regional Manager of ME-VT-NH."
How did your SJU education impact your position?
"I moved from the Philadelphia area to Boston last year and am utilizing my degree much more. I have also obtained my Green Belt in logistics through Johnson & Johnson and this all happened as a result of the program."