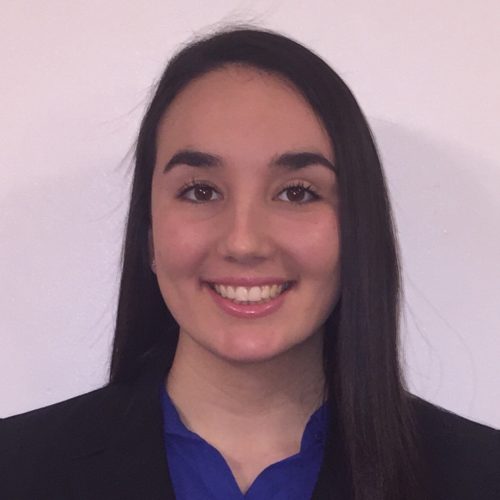 Majors:
Business Intelligence and Analytics, Risk Management and Insurance
Company/Organization:
AmerisourceBergen Corporation
Briefly describe your role.
"I worked at AmerisourceBergen, specifically in Supplier Diversity and Indirect Strategic Sourcing, working on spend analysis and key initiatives to improve the Supplier Diversity Program. I was responsible for several updates and also was given key projects, learning a diversified amount of business and professional information."
Describe the day to day schedule in this role.
"While I worked primarily in Supplier Diversity, I got to experience so many different areas of the company, gaining both business knowledge and professional experience. I learned techniques and methods that go beyond the capabilities of the classroom, expanding my thinking and broadening my proficiency as a student and a professional. I sat in on important meetings, completed key projects, and gave a presentation in front of several important company leaders. I was treated as a useful team member and was given work that had purpose. The opportunity to be immersed into the professional world and be given valuable work was an experience that goes beyond the capacity of summer internships. My work experience at AmerisourceBergen allowed me to apply concepts learned in the classroom to real world applications, seeing first-hand how different business concepts and techniques play out. I created so many meaningful professional contacts and intend to stay in touch with everyone I worked with."
How did you land your role?
"Todd Krug, Director of the Cooperative Education Program, helped tremendously with crafting my resume and preparing me for the interview. I also talked with other SJU students and performed several practice interviews that helped prepare me. Overall, I think just knowing your stuff and being comfortable talking in front of people helped me convey my skills during the interview."
What skills do you use on a daily basis in this role?
"I had the opportunity to work on a lot of interesting projects, where I used creativity, critical thinking skills, and trouble-shooting techniques. I used a lot of technical skills as well, such as Excel and PowerPoint knowledge."
How did your SJU education prepare you for this opportunity?
"In the classroom, I had used Excel and PowerPoint, which created a good foundation for my skills in my co-op role. Most importantly, the concepts in the classroom taught me to think critically and how to solve problems, which I carried on to my co-op to help with everyday tasks and projects."
What is some advice you would give to students who are searching for internships and jobs?
"I would advise you to go into the co-op experience with an open mind. You never know how much you can learn from this work experience. Be open to new things and different career areas you didn't initially consider. To get the most out of your co-op, don't be afraid to put yourself out there and ask questions- everyone wants to support you in your education. Be a sponge!"