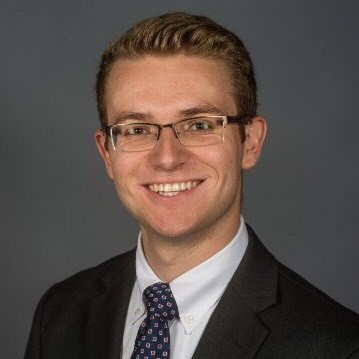 Majors:
Business Intelligence and Analytics, Sports Marketing
Position:
Digital Transformation Intern
Briefly describe your internship.
"I work in the Customer Transformation Office, which gathers accounts that are good candidates for a 'digital transformation' into SAP software. I assist in whatever is needed around the team, work on finding and creating content for our internal social media webpage, and do extensive research on various trends in digital technology."
How did you land your role?
"I was searching for jobs on LinkedIn in the Philadelphia area and came across this internship and applied. About a month or two later, I got a phone interview and received an offer about a week after that. I did not know too much about SAP at the time but did my research on the company and thought that it might be a place that I would want to work."
What skills did you use on a daily basis in this role?
"My internship allows me to use a wide variety of skills that I have not only learned in school but previous jobs that I have had. My job is mainly based in the fields of marketing and communications. I conduct extensive research on trends in digital technology and the research requires a lot of write ups and top notch communication skills. Along with that, I also am constantly using Microsoft Excel and PowerPoint, so it is imperative that I am able to use these in an efficient manner."
What is some advice you would give to SJU students who are searching for an internship or job?
"Start applying to jobs as early as possible, and even apply to things that you might not be interested in. Applying to nearly fifty jobs in the fall of 2016 allowed me to gain interview experience and ultimately prepared me for the interview I had with SAP. Also, apply to jobs that might be a bit out of your comfort zone. When I got my internship with SAP, I thought that I was applying for an internship in the summer of 2017, but they actually wanted me to start working in January. Due to my flexibility (I was ahead two classes), I was able to take less classes and work nearly full-time in the semester which led to a full-time internship in the summer."