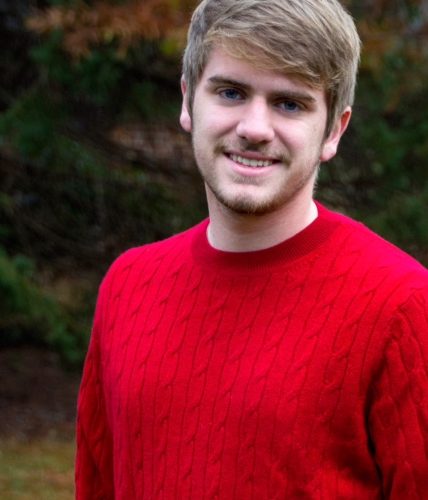 With the cost of higher education reaching record heights, student loan debt and repayment has become a national conversation.
Charles Gallagher '19 has dedicated his summer to researching the relationship between student loans and the behavior of recent college graduates in the job market with the Summer Scholars Program. While there has been extensive research on students' ability to pay back their loans, Charles has decided to focus on how the financial burden of loans affects the job market behavior of students once they've graduated. "I'm wondering if people are making the best decisions when they're getting their education, specifically how they behave in the job market," says Gallagher, an economics major from Malvern, Pennsylvania. "One of my hypotheses is that people who are deeply in debt are going to take jobs sooner than people who are not, leading to less satisfaction at work."
The Summer Scholars Program
"The real purpose of doing this research is to learn how to do research," says Charles. "The Summer Scholars Program bridges a gap between academic research and classes. There is no teacher to please or grade to grab: I have the time to pursue the paths I think are important and take chances on ideas that might be dead ends."
Charles credits his mentor, Laura Crispin Ph.D., associate professor of economics, as the largest influence on his decision to pursue this specific topic.
"This is an important topic because, while many people have first-hand experience with college debt, there is very limited research about how taking on college debt may affect individuals in their early job prospects," says Dr. Crispin. Due to the pressing relevance of his topic, Charles plans to continue his research throughout the school year. Ideally, the relationships found through this project will enable Gallagher to present his findings at conferences and spark policy changes regarding repayment. "All of the projects that I mentor have a particular policy focus, such that their findings can help to provide suggestive evidence that policymakers may use to improve outcomes of individuals," says Dr. Crispin. "I think the Summer Scholars Program is an excellent way to encourage bright and motivated students to take on research outside of the classroom, learn new skills, and fully engage in the research process."
Pursuing Economics, with a desire to help others
Previously a music major, Charles sought out economics, because he feels that it provides more opportunities to apply his passion for problem-solving to help others. "Economists can do a lot of good if they know how to help people," Charles says. "It's the study of all choices, not just the choices you make with your money."