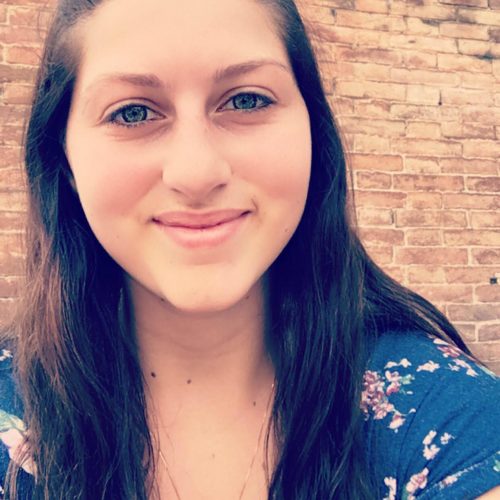 Minors:
Asian Studies, Communication Studies
Company/Organization:
Braithwaite Communications
Please describe your internship and your day to day activities in the role.
"I intern at a communications firm in the city in which I help write articles for their personal website, press release statements and articles for our clients' personal websites. I also work closely with many media outlets creating media lists. Overall, I am getting experience in all aspects of Communications, Public Relations, English, and Marketing. I make my own schedule. Everyday I go into work and it is up to me to go around to everyone in the office, ask for projects, and build my day. It is liberating and terrifying, but this process allows me to get know everyone in the office, become more confident in myself, and go to every department to mix up the types of projects I do."
How did you land your internship?
"At the end of the Fall 2016 semester I was talking to the head of my major in the Department of English, and asked if he knew of any companies who were hiring. He gave me the contact information and after my interview I found out a month later that I had gotten the position. This all happened in the span of 3 months."
What skills do you use on a daily basis?
"The skill that I use the most in this position is communication, both written and verbal. I am constantly asking questions and being talkative because it helps me feel closer to my colleagues and to do my job better. After that I would say analytical and creative thinking skills and problem-solving skills."
How did your SJU education prepare you for this opportunity?
"I would say Saint Joseph's liberal arts foundation is what prepared me the most for this internship. I am working at a communications and marketing firm and I have never taken a single marketing class in my life, but because I have basic skills from the liberal arts courses (for example research skills, time-management, adaptability, ability to work in a team, and self-confidence) I feel prepared for any project whether it is a marketing project or a public relations project."
What advice would you give students who are searching for an internship or job?
"Do not be afraid to go into a position in which you know very little. I thought that I needed to know everything in order to get this internship and on my first day they would fire me because I did not know enough about marketing, but that was so untrue. As my boss says, 'the only way to prepare for the working world is to be in the working world.'"