Posts Tagged 'student artwork'
Throughout the first floor of Drexel Library are ten displays highlighting female artists.  This exhibition is a collaboration between Dr. Martha Easton's Art 107 course, Kathleen Vaccaro's Art 133 course, SJU art librarian Jenifer Baldwin, and SJU Gallery Director, Jeanne Bracy.  In order to raise awareness of the work of women artists, and provide more inclusive representation of these artists in the library's book collection, SJU students created the book displays, accompanying essays, and portraits.
ART 107: Women, Gender, and Art
Dr. Martha Easton and Jenifer Baldwin, SJU's librarian for art, collaborated on developing the assignment in which students selected the books and researched and wrote essays providing context for the artists' lives and work.
ART 133: Drawing 1
To celebrate and understand the work of a variety of women artists on a deeper level, students in Kathleen Vaccaro's Drawing I course researched the lives and work of the artists and created a portrait inspired by that artist and her artwork.

Nan Goldin

The Artist and the LGBTQIA Community
Photo Credit
Book Selections and Essay
Carly Rybinski, Lilly McCann, Josie Clark

Frida Ka
hlo
Self-Exposed in Exposés
Portraits
Andrew Rhoades
Book Selections and Essay
Lauren Cavanaugh, Gregory Anderson, Kaitlyn Patterson
Georgi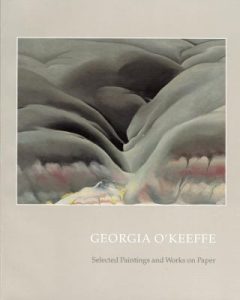 a O'Keeffe
Creating Art for Herself
Portraits
Timothy Wolff, Donald Maloney
Book Selections and Essay
Erin Duffy, Veronica Wilson, Hannah Delfaco-Losa
Fa
ith Ringgold
Fighting Discrimination with Quilts
Photo Credit
Queen's University
Book Selections and Essay
Maria Bio, Emily Crawford, Aaron Shafer
Käthe
Kollwitz
An Artist for Social Justice
Portraits
Alex Gomes, Yaonan Zeng
Book Selections and Essay
Emily Bendock, Sophia Dell'Arciprete, Natalie Nguyen
Barbara K
ruger
Her Impact on Contemporary American Art
Portraits
Haley Fusar
Book Selections and Essay
Maddie DeMarco, Michelle McCann, and Mia Porter


Yayoi K
usama
"The Princess of Polka Dots"
Portraits
Olivia Amwake, Janine Dempster
Book Selections and Essay
Lauren Catalano, Gianna Darreff, Will Egbert
Cindy S
herman
Female Self-Portraiture and the Power of the Self
Portraits
Zicong Deng, T.J. Dewitt
Book Selections and Essay
Lauren Hawkins, Jayne Baran, Peyton Drift
Jenny Saville, Lucian Freud, Alice Neel
The Unconventional Female Nude
Portrait
Erin Mongeluzi, Austin Strazzulla
Book Selections and Essay
Jancarla Herrera, Juliana Magriples, Anna Keppel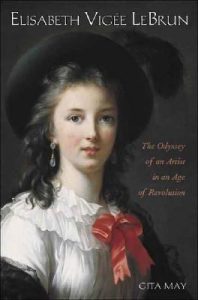 Elisabeth Vigee-Lebrun, Adelaide Labille-Guiard
Beating the Odds: Art Career, the Academy, and Family
Portrait
Erin Sweeney

While some of the book cover images have been included above, pictured below is a sampling of the student art in "Focus on Women & Art".
A reception for the exhibit will be held in the library on Tuesday, February 4th during Free Period. The students, faculty and art librarian will be on hand to discuss this interesting collaboration and answer questions you may have about the process and outcomes.
"Focus on Women & Art" will be up throughout the spring semester.
Cell Phone Symphony, an exhibit of student art from Graphic Design I, is currently on display on the 2nd floor of the PLC. The visual interpretations are colorful, varied, and thought-provoking. Here are some samples as well as an overview of the assignment followed by the names of the student artists.
In this project students were asked to:
Create 4 posters from 2 number keys for "Cell Phone Symphony," a performance by artist Golan Levin, featuring music composed via interaction among the audience's cell phones. Create a random list of phone numbers (a dozen or so), which will be used to generate visual imagery for the poster,
Devise a system for turning the phone numbers into visual form. For example, the digits 0-9 could each be assigned a color, size, typeface, character, or degree of transparency. The goal of each poster is to suggest auditory experience as well as ideas of social and technological interaction.
Students:
Eric Alston
Madison Auer
Isabella Carpenter
Daniel Ciocca
Rick DeBiasi
Julia Donahue
Alexander Gonzalez
Victoria Kane
Delaine Karcanes
Sarah Muche
Kellie O'Brien
Jessica Siegwalt
Corinne Sinesi
Kelly Smith
Anissa Wilson

Recently, two very different but equally fascinating, samples of student artwork have been hung on the 2nd floor of the Post Learning Commons.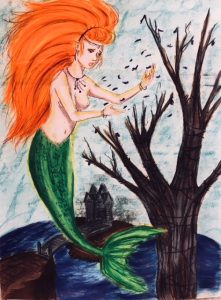 In the lounge area are samples of work from Adjunct Professor Kathleen Vaccaro's course Drawing I, Fall 2017. It is titled, "Chagall Transcriptions and Student Artwork Selections".  Professor Vaccaro describes the works by saying, "The colorful pastel drawings are the students' own interpretations of artworks by Chagall. The charcoal and graphite drawings closer to the windows are a mix of drawings that the students chose themselves." More information, as well as a complete list of the student artists, can be found alongside the artwork.
-Christina Butler
The other photographic display are selections from the Alternative Photographic Processes Fall 2017 class instructed by Professor Dustin Ream. The students employed "two different historical photographic processes…Cyanotype and Van Dyke Brown". These required multiple steps including creating and applying chemistry. A complete description of the steps can be found alongside the exhibit.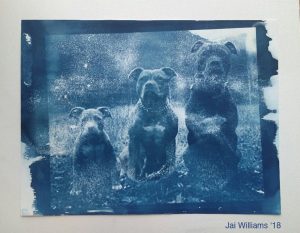 Visually stimulating in their own unique ways, we hope you set aside a little bit of time in your busy schedule, to visit.
– Marian Courtney