Throughout the first floor of Drexel Library are ten displays highlighting female artists.  This exhibition is a collaboration between Dr. Martha Easton's Art 107 course, Kathleen Vaccaro's Art 133 course, SJU art librarian Jenifer Baldwin, and SJU Gallery Director, Jeanne Bracy.  In order to raise awareness of the work of women artists, and provide more inclusive representation of these artists in the library's book collection, SJU students created the book displays, accompanying essays, and portraits.
ART 107: Women, Gender, and Art
Dr. Martha Easton and Jenifer Baldwin, SJU's librarian for art, collaborated on developing the assignment in which students selected the books and researched and wrote essays providing context for the artists' lives and work.
ART 133: Drawing 1
To celebrate and understand the work of a variety of women artists on a deeper level, students in Kathleen Vaccaro's Drawing I course researched the lives and work of the artists and created a portrait inspired by that artist and her artwork.

Nan Goldin

The Artist and the LGBTQIA Community
Photo Credit
Book Selections and Essay
Carly Rybinski, Lilly McCann, Josie Clark

Frida Ka
hlo
Self-Exposed in Exposés
Portraits
Andrew Rhoades
Book Selections and Essay
Lauren Cavanaugh, Gregory Anderson, Kaitlyn Patterson
Georgi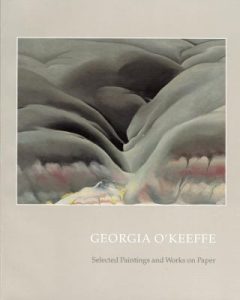 a O'Keeffe
Creating Art for Herself
Portraits
Timothy Wolff, Donald Maloney
Book Selections and Essay
Erin Duffy, Veronica Wilson, Hannah Delfaco-Losa
Fa
ith Ringgold
Fighting Discrimination with Quilts
Photo Credit
Queen's University
Book Selections and Essay
Maria Bio, Emily Crawford, Aaron Shafer
Käthe
Kollwitz
An Artist for Social Justice
Portraits
Alex Gomes, Yaonan Zeng
Book Selections and Essay
Emily Bendock, Sophia Dell'Arciprete, Natalie Nguyen
Barbara K
ruger
Her Impact on Contemporary American Art
Portraits
Haley Fusar
Book Selections and Essay
Maddie DeMarco, Michelle McCann, and Mia Porter


Yayoi K
usama
"The Princess of Polka Dots"
Portraits
Olivia Amwake, Janine Dempster
Book Selections and Essay
Lauren Catalano, Gianna Darreff, Will Egbert
Cindy S
herman
Female Self-Portraiture and the Power of the Self
Portraits
Zicong Deng, T.J. Dewitt
Book Selections and Essay
Lauren Hawkins, Jayne Baran, Peyton Drift
Jenny Saville, Lucian Freud, Alice Neel
The Unconventional Female Nude
Portrait
Erin Mongeluzi, Austin Strazzulla
Book Selections and Essay
Jancarla Herrera, Juliana Magriples, Anna Keppel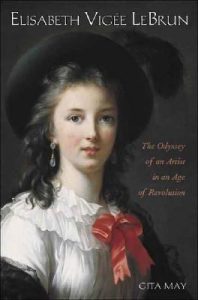 Elisabeth Vigee-Lebrun, Adelaide Labille-Guiard
Beating the Odds: Art Career, the Academy, and Family
Portrait
Erin Sweeney
Book Selections and Essay
Emma McCormick, Sarah Waro, and Gabriella Youshock
While some of the book cover images have been included above, pictured below is a sampling of the student art in "Focus on Women & Art".
A reception for the exhibit will be held in the library on Tuesday, February 4th during Free Period. The students, faculty and art librarian will be on hand to discuss this interesting collaboration and answer questions you may have about the process and outcomes.
"Focus on Women & Art" will be up throughout the spring semester.