Father Hubbard, Glacier Priest
On display now:  Drexel Library 2nd Floor Display Case
Photographs and ephemera relating to Father Bernard Hubbard, "The Glacier Priest," and his visits to Saint Joseph's University during the 1930's-1950's.  On exhibit September - October, 2019
The Reverend Bernard R. Hubbard, S.J. (1888-1962), former Head of the Department of Geology at the University of Santa Clara, California, was a celebrated explorer who studied geology, volcanology, ichthyology, oceanography and paleontology.  In later expeditions he shifted his focus to the study and documentation the people and lifeways of the Arctic.
His nickname, "Der Gletscher Pfarrer" ("the Glacier Priest"), was earned while studying theology in Austria and spending time in the Austrian Alps. From 1927 to 1962 he led over thirty scientific expeditions into regions of Alaska and the Arctic.
Father Hubbard took thousands of photographs and recorded thousands of feet of motion picture film. Father Hubbard's writings and lectures helped popularize Alaska and Arctic regions.  He accomplished much of this work with the help of dogs.   Read more about dogs in the Arctic.
Saint Joseph's University Special Collections includes a number of photographs given to the college by Father Hubbard as well as two of his books: Mush, You Malamutes (1932), and Cradle of the Storms (1935).
Here is an excerpt from Mush, You Malamutes, where Father Hubbard records an account of the eruption of Aniakchak, as related by a nearby resident.  Aniakchak is the volcanic crater Hubbard and his team famously landed their plane in, and studied for two months, shortly after its 1931 eruption.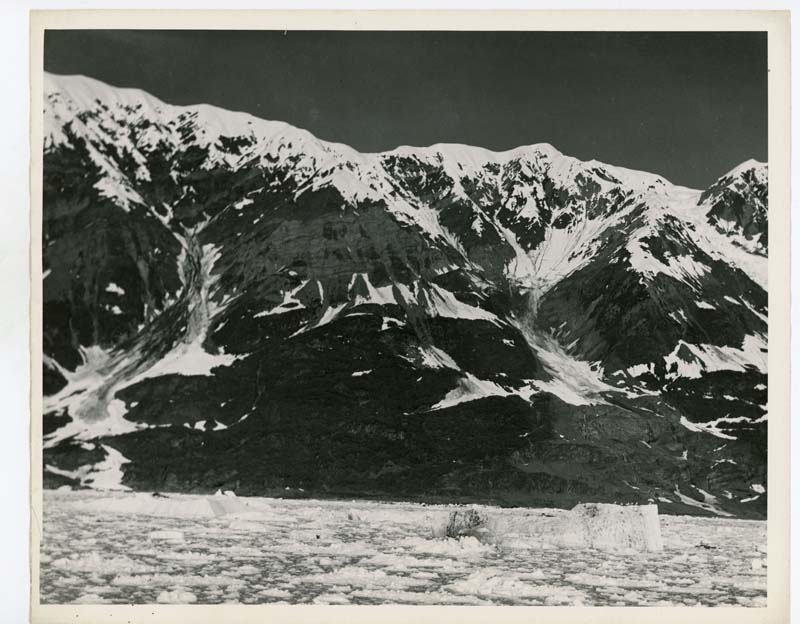 "Highway to Adventure," a film depicting Father Hubbard's activities in Alaska.  Produced by the Shell Lake Boat Company, 1953.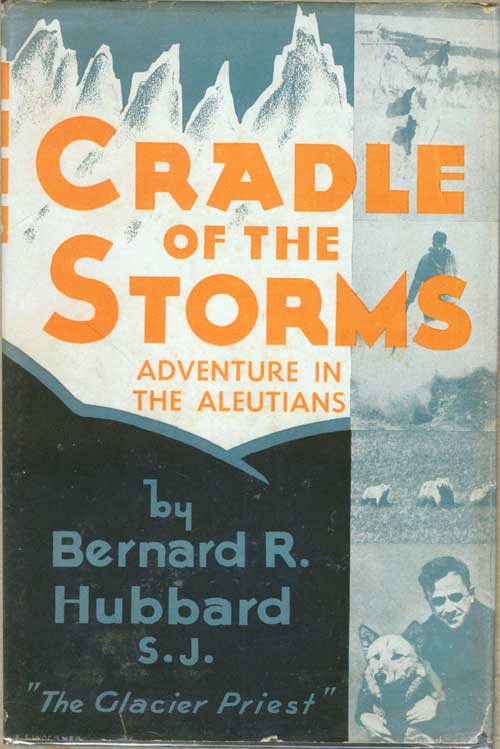 Jesuit Online Library, entry for Bernard R. Hubbard, S.J., 1888-1962, biographical information.
Hubbard, Bernard R. "A World Inside a Mountain: Aniakchak, the New Volcanic Wonderland of the Alaska Peninsula, Is Explored." National Geographic Magazine, Sept. 1931, p. 319+. National Geographic Virtual Library. Accessed 16 Sept. 2019.
Hubbard, Bernard R.  Mush, You Malemutes! New York, The America Press, 1932.
Hubbard, Bernard R.  Cradle of the Storms: Adventure in the Aleutians.  New York, Dodd, Mead & company, 1935.
Father Hubbard's Geological Wonder World:
Perpetuating the "Moon Crater Myth" in Aniakchak National Monument and Preserve (Chapter 1 in Aniakchak: Beyond the Moon Crater Myth, A New History of the Aniakchak Landscape) https://www.nps.gov/parkhistory/online_books/ania/hrs/chap1.htm