POL331: Latin American Politics: A Student-Curated Display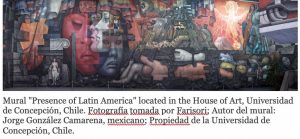 The library invited the students of Dr. Richard Gioioso's POL331: Latin American Politics class to curate a scholarly book display in connection with the concepts studied in this class. Some books chosen for this display were already part of the library's permanent collection, while others were purchased at the recommendation of students based on their research. We believe such displays generate more student interest in developing the collection and highlight the wide range of courses offered at SJU.
And they're all available to you to check out right now!
For more information about POL331: Latin American Politics, please contact Richard Gioioso at rgioioso@sju.edu.
To learn more about this project, please visit: Display Research Guide