Workshops, Displays and Events — Oh My!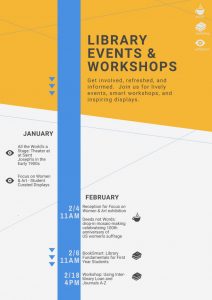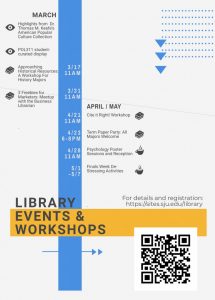 Throughout the spring semester we will be hosting a variety of events, displays and workshops. The charts to the left list each one along with their respective dates and times. There is a symbol to designate each category: an eye for displays, a coffee cup for events and a pile of books for workshops.
The workshops are largely for students — pass the word!
Stop by throughout the semester and browse one or more of the displays.
For the events, mark your calendar and plan to join us.
Light refreshments.