Happiness is a Cup of Coffee and a Good Book!
The buzz about the new student-run Saxbys in Campion is hard to miss — between the article in The Hawk as well as the one in Philadelphia magazine, it is an exciting opportunity and we wish them success in their venture.
The Library has books (and e-books!) on all things coffee. Check them out!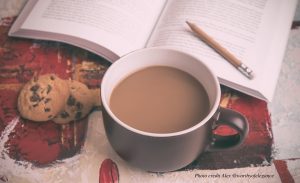 Uncommon Grounds: the History of Coffee and How it Transformed Our World
The World Atlas of Coffee: From Beans to Brewing -Coffees Explored, Explained and Enjoyed
Coffee: A Comprehensive Guide to the Bean, the Beverage, and the Industry
Brewing Justice: Fair Trade Coffee, Sustainability, and Survival
Caffeinated: How Our Daily Habit Helps, Hurts, and Hooks Us
– Cynthia Slater and Marian Courtney