You've Seen the Movie…Now Read the Book!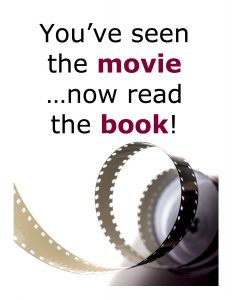 Recent films like The Revenant, Les Misérables, It, and The Fault in Our Stars all have one thing in common. Each film was first a popular book. May's book display on the first floor of the Post Learning Commons features several popular novels made into acclaimed films.
You've seen the movie…now read the book! will be up now through the end of June. Please stop by and browse if you need a little breather from studying. Or, better yet, check one out to read after finals!
– Catherine Collins
This display curated by Catherine Collins, Reference Librarian.