Group Study Rooms are now self-service!
You can now book Group Study Rooms online, anytime.  Follow these easy instructions to book with the new, campus-wide scheduling system.
Access the system from the Nest under "Reserve A Room," or from the Library Website under "Spaces," or directly, using the link: schedule.sju.edu.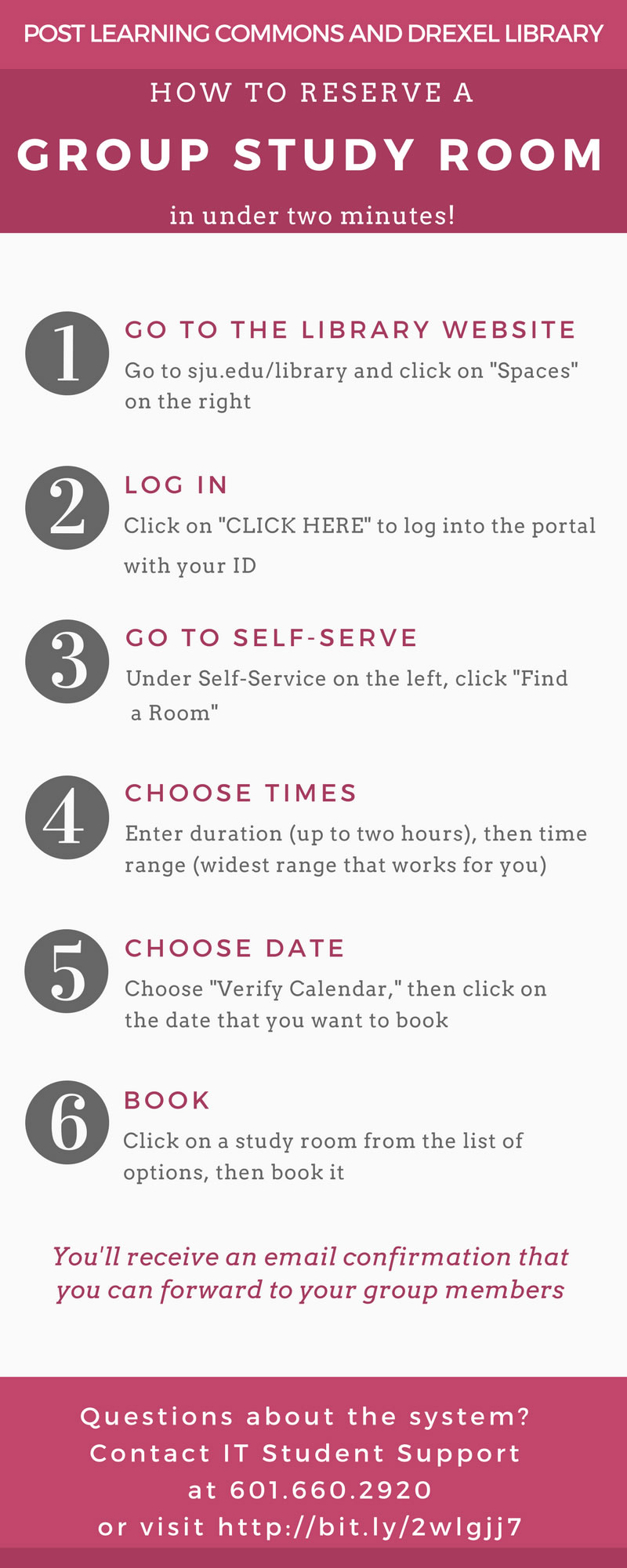 Reservations are subject to the Study Room Reservation & Use Policy
Rooms are for groups of 2 or more students
Rooms can be reserved for a maximum of 2 hours
Rooms can be reserved up to two weeks in advance.
Students cannot set up a standing appointment that meets regularly in the room.
Students can have up to 3 room reservations per week
Students may not make back-to-back reservations on the same day for the same room.
Please dispose of or remove any trash as you leave the room.
Please return whiteboard markers and erasers to the front desk as well as any special equipment checked out for use in the rooms.