Beulah Trey
Dr. Beulah Trey, a licensed psychologist, is founder of Vector Group Consulting USA. She is a deeply experienced master coach and expert at transforming organizations, leaders, and teams to navigate the unpredictable, informal side of organizational life through a values-based approach. Her work consistently leads to stronger, more effective leaders, more engaged employees with sophisticated relationship skills, who together are more effective at creating innovative approaches to achieving their goals.
She speaks and leads workshops throughout the nation. Her recent publication, "Turning Mission-Based Academic-Department Leaders into a Leadership Team: A Case Study in Creating Value," can be viewed on the New England Journal of Medicine-Harvard Business Review collaborative website on Leading Health Care Innovation.
---
Claire Conway, PhD
Dr. Claire Conway is a creativity expert and an educator, consultant and facilitator.   She has been a faculty member at St. Joseph's University for over 15 years.  In 1990, she founded CRE8aha!, a consulting practice noted for training in Creative Problem Solving, Whole Brain Technology and Leadership Development.
Her work as an organizational psychologist, facilitator and trainer focuses on building the creative capacity of individuals and organizations.   Central to her work is the notion that individuals possess a wellspring of innate creativity, and the organizations that invest in training leaders, cultivating a positive culture and instituting effective processes that support innovation are well positioned to capitalize on the collective creativity of their employees.   Claire has worked with private, public and non-profit organizations.
---
Debra Brosan, MA, OD, ACC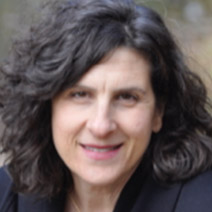 Debra Brosan, MA, OD, ACC is an organization development consultant, an executive coach and affiliate professor at SJU where she teaches Organization Development and Change: A Gestalt Approach. She is an expert in using the Gestalt approach to coaching and change management
Debra is CEO of gestaltworks llc, an international consulting and coaching firm specializing in change management. Debra consults to corporations, family owned businesses, the pharmaceutical industry, and non-profit organizations. Her style of balancing strategic focus and how people effectively work together provides a balanced approach to change. Prior to her current work, Debra spent 15 years managing her family manufacturing business, Alfa Packing Corporation, including five years as President.
---
Delores Mason, MA, ACC
Delores has sixteen years of experience working with global consulting firms specializing in leadership development, human resources and employee recruiting.  At GroupWorks, she is lead media designer where she creates instructional material, facilitates workshops, conducts needs analysis and has managed the creation e-learning leadership programs.  As an ICF-certified life coach, Delores helps others identify what they value, tap into motivation, and move toward reaching their goals. As an educator, Delores specializes in facilitating self-directed learning in virtual environments that allow participants to explore, strengthen and apply their leadership skills at work and in life.
Delores is the founder of 2YourWell-Being, an organization that provides self-development and well-being support. She is Visiting Professor at St. Joseph's University, teaching Organizational Leadership.  Other organizations she has worked for include Teleos Leadership Institute, Hay Group, Aramark, CoreStates and Girl Scouts of Southeastern PA.
---
Felice J. Tilin, Ph.D., PCC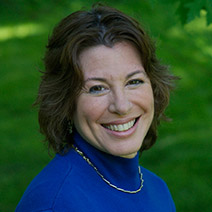 Dr. Felice J. Tilin is President of GroupWorks Consulting and the Director of Graduate Organization Development and Leadership programs at Saint Joseph's University. She is an author, change consultant, facilitator and executive coach with fortune 500 and non-profit organizations. She works in North America, Europe, Asia and Africa.  Dr. Tilin's approach combines her research background with 25 years of experience working as a coach, consultant and educator. At the heart of her work is the fundamental belief that an organization's most important asset is the collective hope, passion, and brainpower of its work force.
Felice has been instrumental in the design and facilitation of multiple experiential leadership and executive coaching programs.  Earlier in her career she held positions as the Managing Director and Senior Consultant at Teleos Leadership Institute, Director of Leadership Development at the University of Pennsylvania and the Director of Training and Organizational Development at the Cigna Corporation. In addition to her graduate teaching at Saint Joseph's University and in the University of Pennsylvania CLO Doctoral program, Felice has taught graduate level courses at The Wharton School, Temple University and Thomas Jefferson University.
---
Irene McHenry, Ph.D.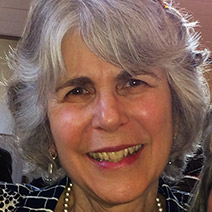 Irene McHenry, Ph.D., is a licensed psychologist, executive coach, and educator with decades of experience in leadership development and executive coaching. She has a passion for pedagogy an its application in the real world. She directs the training programs for USA Vector Group Consulting.
As a founding faculty member of the Fielding Graduate University's doctoral program in Educational Leadership and Change, Irene worked with the administration to design and implement the curriculum and the mentorship program for underserved adult populations. She was the founding Head of Delaware Valley Friends School, designing the school for adolescents with learning disabilities and creating a unique program for faculty professional development and parent education, to meet students' needs. She also was co-founder of Greenwood Friends School, the only independent school in its rural region, and she served as adjunct faculty at Lincoln University, an historically Black college. Irene served as a Senior Investigator for the Mind and Life Summer Research Institute; was the Lead Investigator on the National Moral Education Research Project, and served as a consultant to a research project and treatment manual design for the A.J. Drexel Autism Institute.
---
Mario DiCioccio, MBA, PCC
 Mario DiCioccio is an executive coach in private practice, adjunct faculty in the Masters in Organizational Development and Leadership program at St. Joseph's University and a consulting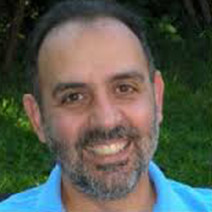 executive coach to Wharton's Executive Education Program, Wharton's McNulty Leadership Program, and Penn State University's Executive MBA Program.
Through his coaching practice, Mario works with business leaders who want to increase their effectiveness, advance as leaders, feel more satisfied in their careers or have a sounding board for big decisions. His focus areas include: leadership development, coaching skills for leaders, management communications, decision-making and work-life balance. Mario has coached leaders from North America, Europe and Asia and worked with leaders in large and small organizations including: Merck, Pfizer, The Hartford, Deloitte, PJM Interconnection and The Jewish Federation of Greater Philadelphia. Previously Mario was an executive at Merck & Co., Inc., a management consultant at Peat Marwick (now KPMG) and a part-time lecturer and communication coach at The Wharton School.
Mario's approach draws on his leadership experiences and coaching skills to catalyze change in his clients. His coaching engagements balance the client's long-term development with the richness of experience and choice inherent in each moment.
---
Mark Magerman, Ph.D., L.C.S.W., B.C.D.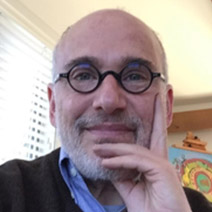 Mark is an executive coach, a licensed clinical social worker, a psychotherapist, an organization development consultant and educator. He has more than 35 years of experience working with individuals, groups, teams, and organizations.
Mark is a partner of gestaltworks, llc, an organizational consulting group, and maintains a private therapy practice in New Hope and Newtown, Pennsylvania. He has worked with small and family-owned businesses as well as Fortune 500 companies and spent 10 years as an executive and clinical director for a managed behavioral healthcare organization. For much of his life, Mark has explored a wide range of humanistic practices. His current interests include leadership and performance; group process; creativity; intimate relational systems; use-of-self; and the use of contemplative practice.