Unlock The Potential Of Our Scholars
A Saint Joseph's education prepares students for responsible citizenship and sets the path for both personal happiness and professional success. Pledging support through the Saint Joseph's Fund is a meaningful way of giving back and ensuring that more students have access to this transformational education.
Katy Green
Class of 2021
Presidential Scholarship
Majors: 

International Relations Major
Before Katy Green '21 landed on Hawk Hill, she was accustomed to moving around the country with her family, but sought a more global and Jesuit viewpoint. As an international relations major with aspirations of working for the U.S. State Department or the United Nations one day, she is already getting the very global exposure she was seeking at Saint Joseph's University but yearns for more.
A Presidential Scholarship recipient, Katy is an active member of the SJU Student Senate, the Women's Leadership Initiative, the Global Smarts Mentorship Program and POWER University, a social justice organization coordinated through Campus Ministry that connects Philadelphia college students to their surrounding communities to make social change.
Her thriving academic and extracurricular life would not have been possible if not for scholarship.
"Scholarship donations are critical to making sure our community stays vibrant, active and alive," Katy reflects. "Without scholarships, so many students wouldn't have the opportunity to come here and learn to be leaders. As Hawks, we're all connected through our values and beliefs, so donating funds for scholarships really makes a difference. I certainly wouldn't have been able to afford SJU without my scholarship, and I can't imagine another school giving me as many opportunities as I've had here."
One of those opportunities is Katy's upcoming study abroad trip next year. She will be traveling to Leuven, Belgium, where she will be an interning member of European Parliament. During her time in the European Union, Katy will be learning through experience about how international bodies of government function. "It's one thing learning about the UN and the EU in the classroom, but when you are actually in that space, you have a better understanding of what goes into negotiating policies and resolutions and how different representatives of countries work together – you're actually witnessing it firsthand."
Katy credits the University with giving her a truly life-changing experience. "St. Joe's really emphasizes the need for students to understand the world and its people in order to become as well rounded as possible," Katy says with great pride. "All of the experiences I've had at St. Joe's, inside and outside the classroom, have really changed my perspective and given me so much back. I feel like now I have the confidence to go out into the world and make real change."
Saint Joseph's University had been sophomore Casey Clemetsen's first choice school since she was seven years old. She fell in love with the SJU spirit at a basketball game and, ever since, the singular feeling of being on Hawk Hill has remained with her.
Once it came time for Casey to begin her college search, however, her love for St. Joe's didn't stop her from weighing all the options. Casey applied to 13 different schools before deciding that her first choice was, in fact, the best choice. This decision, coupled with scholarship support from SJU, has changed her entire approach to the future.
While she started out as an education major, Casey ultimately switched to marketing after her freshman year – a rare type of flexibility that an SJU education affords. Marketing enabled her to fulfill her passion for photography and aptitude for creativity. What's more, during a stint as an "Office Hawk" student-worker in the admissions office, she became more familiar with the offerings and prestige of the Haub School of Business, and she was impressed.
Once a business major, she immediately joined the Co-op Program, where students take part in immersive internships during the school year with area businesses that match their career aspirations. Casey's placement was at ReminderMedia in King of Prussia, Pa., where she worked as part of the market research team gathering data and entering it into management systems.
"I am really excited to be in the Co-op Program," Casey remarks. "By the time I graduate, I'll have an entire year of interning experience on my resume; not just the bits and pieces I could accomplish over summer breaks. That goes a long way when you're just starting out."
Casey sees her undergraduate degree as the beginning of a lengthy and robust higher education journey, something that wouldn't have been possible without multiple grants and a University Scholarship.
"Even though it was my first choice, I definitely wouldn't be at St. Joe's without my scholarship," Casey confirms. "As I was applying to all these different schools, price was a huge factor. I knew so many of the universities I applied to were not financially realistic for my family."
The same goes for most of Casey's peers. Without scholarship and financial aid support, many of the friends Casey has made in her first two years of college would likely not be exploring the unique opportunities available to them at Saint Joseph's University.
Casey Clemetsen
Class of 2021
University Scholarship Recipient, Legacy Grant Recipient, Regis Grant Recipient
Major:
Marketing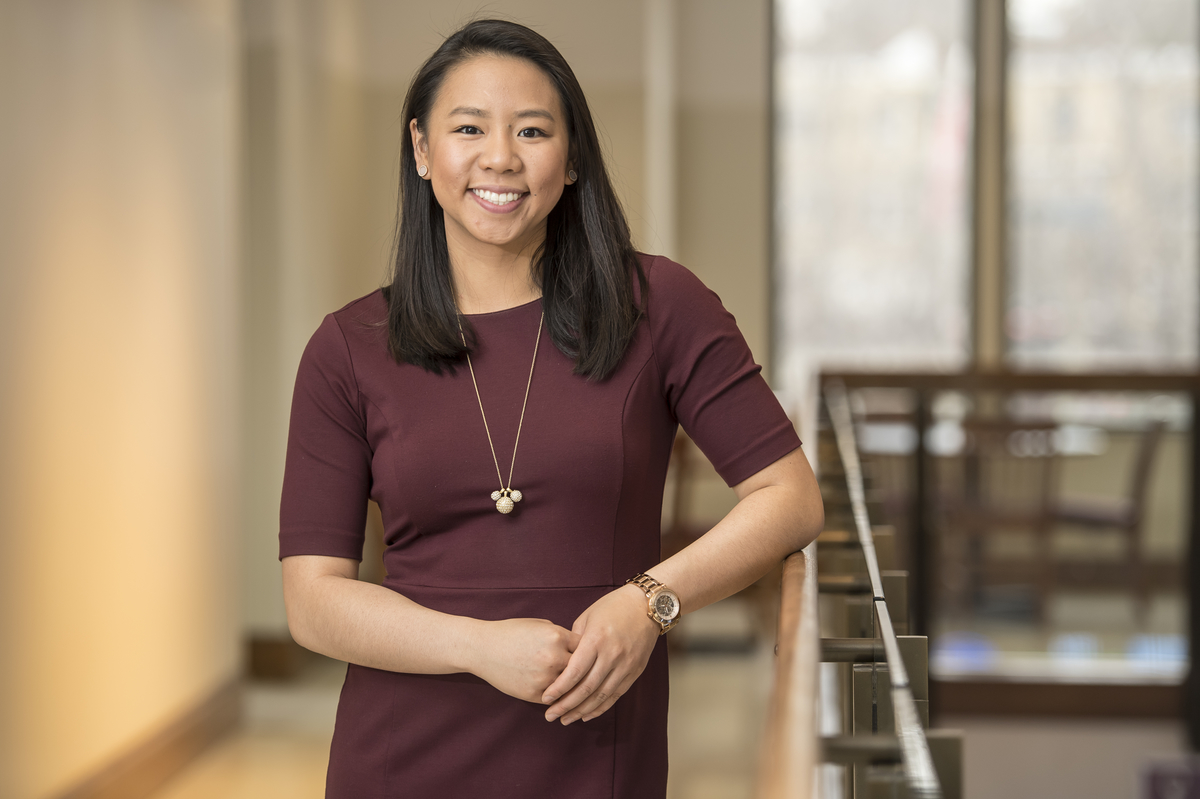 Morgan Bui
Class of 2017
Dean's Scholarship
Majors: 
Finance & Risk Management
Morgan Bui '17, a finance and risk management & insurance double major, made the most of her four-year, full tuition Dean's Scholarship. During her time as a student, she was the recipient of 2015 St. Andrew's Society of Philadelphia Scholarship to study abroad at the University of Edinburgh in Scotland and a member of the winning team at the 2017 Spencer RIMS Risk Management Challenge. Additionally, Bui was involved with many activities on campus, often holding a leadership position.
Upon graduating, Bui was offered a job at Validus after executives witnessed a presentation she gave during her Property and Casualty course.
"My job offer was a culmination of my time at St. Joe's, where I built so many relationships that have really fostered my growth as a student, as a friend and as an aspiring professional. I wouldn't have received it without the support of the people around me."
Isabella Cocozza '21 attended high school at Mount Saint Joseph Academy in Flourtown, Pennsylvania, where she took several AP courses and as many honors classes as possible, and graduated with distinguished honors. Now an SJU Maguire Scholar and the recipient of a merit-based University Scholarship, she says, "I want to be surrounded by other students who make school a priority."
As the academically-focused humanities student considers a future in law, Cocozza's commitment to service is equally as important to her. With her dedication to both studies and service, she says, "I was only serious about the Jesuit schools I applied to."
The Maguire Foundation shares with Saint Joseph's an inherent dedication to social justice, and Cocozza intends to extend her high school weekly service involvement throughout her time at SJU.
But service wasn't the only element of the Maguire Scholarship that appealed to her. She was equally interested in the foundation's involvement in the academic careers of recipients, ensuring that advisement is in place to support them.
"The Maguire Foundation wants to know its scholars," Cocozza says, and that works well for her at SJU, which she calls "an inviting and a happy place, where everyone wants to see each other succeed."
Isabella Cocozza
Class of 2021
Maguire Scholar
Major: 
General Humanities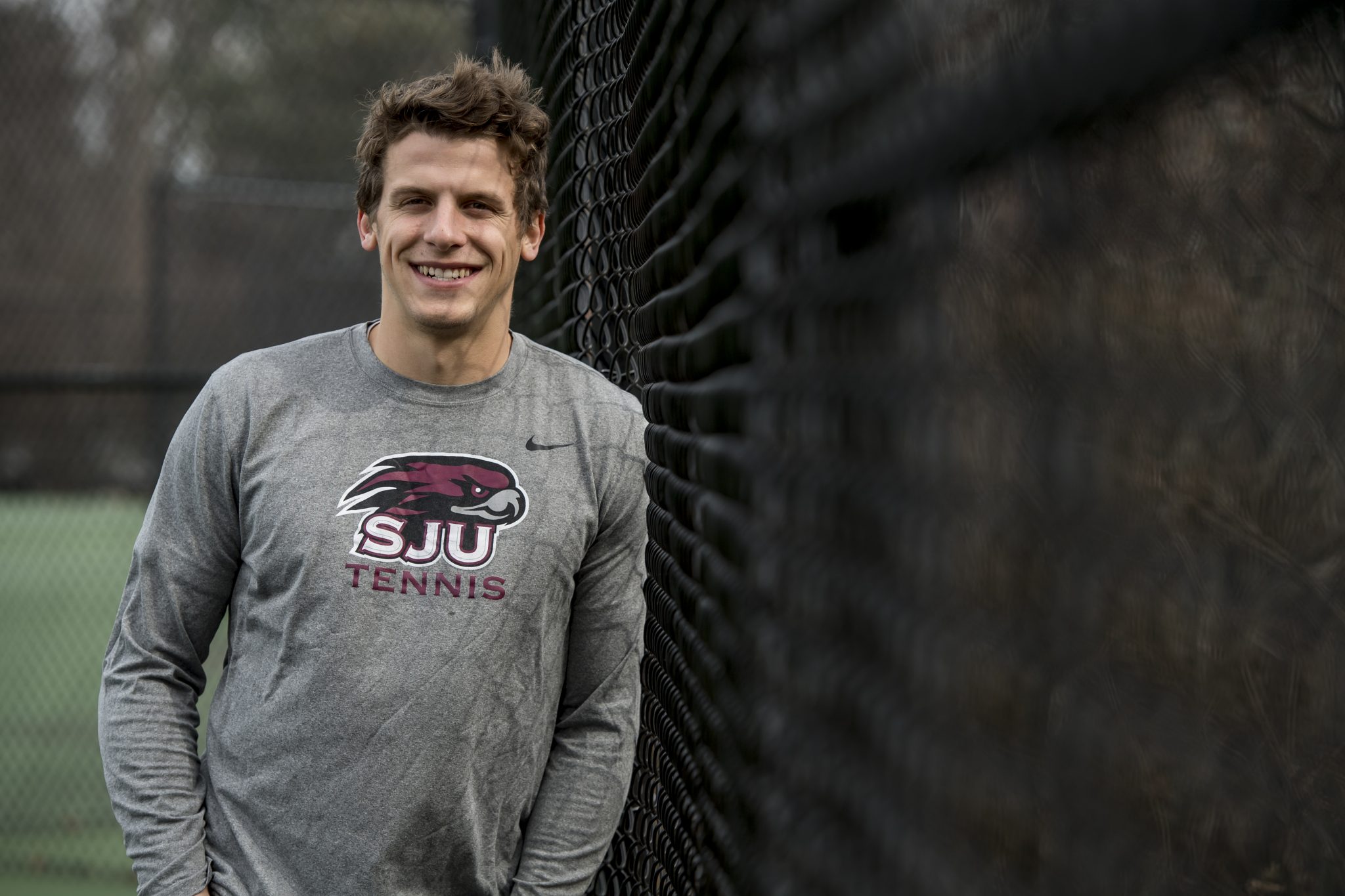 Kyle Chalmers
Class of 2017
Academic Scholarship
Major:
Business Intelligence & Analytics
Tempe, Arizona native Kyle Chalmers '17 came to the East Coast to play tennis at Saint Joseph's University on an academic scholarship, but once he settled on Hawk Hill, he quickly dove into the full experience. During his four years, he became the captain of the Hawk's tennis team and was also involved as an orientation leader, Hawk Host Tour Captain and Ignite Retreat Leader. A business intelligence and analytics and economics major, with a minor in finance, Chalmers was a member of the economics honor society and Beta Gamma Sigma, the business honor society at SJU. During Chalmers' junior year he was awarded the 2016 Information Systems Audit and Control Association's academic scholarship for his essay on the changing nature of mobile applications within business operations.
Chalmers completed internships with Karlene Keogh Parks for Phoenix City Council, Cotiviti, and PricewaterhouseCoopers. His last internship turned into a full-time offer well before his 2017 graduation.
"With the academic and interpersonal skills I've developed at St. Joe's, I know I am set up to make an impact in the present and in the future," says Chalmers.