---
Help Bring the Holidays H.O.M.E. by donating Thanksgiving Turkey Baskets!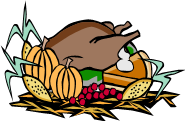 Your donation will enable formerly homeless individuals and low-income families within the Project HOME community to have a hearty holiday meal!  Please be sure to include the following in your family Thanksgiving Baskets:
15 pound frozen Turkey (wrapped or sealed in plastic)
4 cans of various seasonal vegetables
2 boxes of stuffing mix
5-pound bag of potatoes
2 cans of cranberry sauce
2 jars of applesauce
1 jar of gravy
dinner rolls
1 non-frozen pie
 ALSO – Project H.O.M.E. expressed a need for additional frozen turkeys – no basket required!
If you have any questions or are interested in participating in Project H.O.M.E.'s Turkey Basket Drive, please email Pat Gregg at pgregg@sju.edu or Martha Van Auken at vanauken@sju.edu with your departmental or individual name and the number of baskets and/or frozen turkeys you will be donating.  
Packing the Thanksgiving Dinners in a plastic tote/bin with a lid makes transporting them much easier.
---
Annual SJU Giving Trees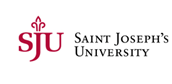 HOW DOES IT WORK?
Ornaments listing items from the wish lists of local families will be hung on each Giving Tree.  We invite you to take an ornament and return the unwrapped gift with the ornament attached to it by Tuesday, December 16th.  The gifts will then be presented to the families in time for their celebrations.
TREE LOCATIONS
Mandeville – Outside the Dean's Office
Barbelin – Outside Hawk Central (Room 121)
Visitor's Center (former Cardinal's Residence)
Post Learning Commons / Drexel Library Atrium
Ornaments will be placed on the Giving Trees after the Giving Tree Social.