Annual SJU Giving Tree  – NOW VIRTUAL
HOW DOES IT WORK?
Items from the wish lists of local families will be listed on the Virtual Giving Tree.  We invite you to choose a family/item and label each item purchased with the Family you have chosen (e.g., Family 1). Gifts may be delivered to the Drexel Library Service Desk no later than Tuesday, December 17th. Gifts may be dropped off at the Post Learning Commons/Drexel Library front desk.  The gifts will then be presented to the families in time for their celebrations.
Faculty and Staff Potluck Lunch – Wednesday, December 18 from 12PM – 2PM – Villiger Conference Room
As 2019 winds down, please join us for a Potluck Lunch. We will provide the paper products, utensils and beverages. You can provide a small dish to be shared with other staff and faculty.
Our members will be there to discuss our plans for the coming year as well as how you can get involved if you have an interest.
Come have lunch with old friends and meet new ones!  Sign up here
Sponsored by
The Administrative Staff Council
Recent Event Recap:
Thank You for bringing the Holidays H.O.M.E. by donating Thanksgiving Turkey Baskets!
Thanks to generosity of  fellow SJU colleagues, we donated 89 Baskets, 10 Additional Turkeys, and 44 of our departments participated.  Thank you all!
Your donation will enable formerly homeless individuals and low-income families within the Project HOME community to have a hearty holiday meal!  Please be sure to include the following in your family Thanksgiving Baskets:
15 pound frozen Turkey (wrapped or sealed in plastic)
4 cans of various seasonal vegetables
2 boxes of stuffing mix
1  5-pound bag of potatoes
2 cans of cranberry sauce
2 jars of applesauce
1 jar of gravy
dinner rolls
1 non-frozen pie
 ALSO – Project H.O.M.E. expressed a need for additional frozen turkeys – no basket required!
If you have any questions or are interested in participating in Project H.O.M.E.'s Turkey Basket Drive, please email Pat Gregg at pgregg@sju.edu with your departmental or individual name and the number of baskets and/or frozen turkeys you will be donating.  Baskets will be collected on Tuesday, November 26th between 8 – 10 AM at the Hagan Arena.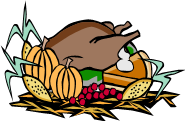 Packing the Thanksgiving Dinners in a plastic tote/bin with a lid makes transporting them much easier.
This August, the ASC provided bags of school supplies to the teachers at our neighbor, Gompers Elementary.  Over 50 bags were supplied ensuring a great start to a new school year!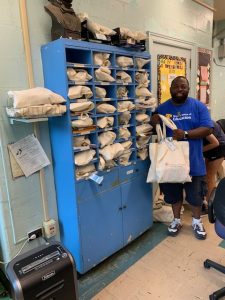 ---