The 18 Biggest Reasons to be Excited for Orientation
By: Megan Thompson'15 & Brian Lafferty'15
1. Nothing says welcome quite like an overly-caffeinated stranger jumping in your car!

2. Being introduced to some of the most passionate students at SJU, your Red Shirts, who will be your fearless leaders for the next 36 hours. 
3. Meeting your group members who could potentially be your future roommate, Hawkmate or new life-long friend!
4. Getting oriented with Saint Joe's.
5. Instagramming your first (or fifty-first) picture of Barbelin.
 6. Experiencing your first mass at SJU and singing 'We Are Called' with your classmates. 
7. Riding the train into the city and taking it over with 300 classmates. 
8. Reading Terminal Market (a famous Philly attraction) is closed down just for SJU. 
9. Running up the Art Museum steps like Rocky with your group!
10. Taking over those steps and chanting THWND for all of Philadelphia to hear!
11. Finally meeting, in person, some of the potential roommates that you stalked on Facebook. 
12. BLACK LIGHT DANCE! …..you'll understand when you get here.
13. Getting first-hand advice from your leaders on how to succeed in your first year. 
14. Not being able to determine whether your leaders had 8 cups of coffee or just love SJU that much.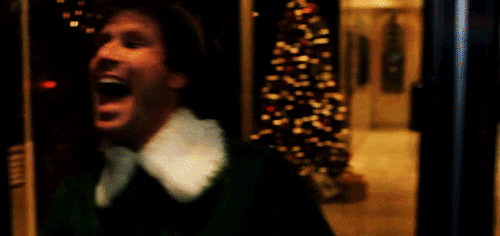 15. CHANTING…and becoming passionate about a color that previously meant nothing to you. 

16. Nothing beats a BBQ out on Saint Mary's Lawn.
17. Field games.
18. Realizing that Saint Joseph's University is where you are meant to be by the end of 36 hours.